New York Divorce Laws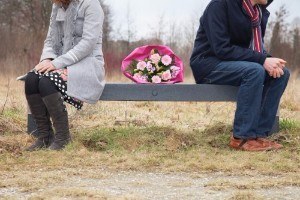 Despite the stigma against divorce, it is important to remember that ending a marriage does not necessarily have to be a negative experience. If you and your spouse are considering divorce, you will want to be aware of the different New York divorce laws. Here is some important information that you should know.
New York Divorce Laws | Categories of Divorce
There are three general categories of divorces: at-fault, no-fault, and separation. In the first of the three types of divorce, one spouse must prove that the other has committed a wrongdoing or a series of wrongdoings that has ruined the marriage beyond repair. No-fault divorces, in contrast, are filed when a marriage has simply broken down over a period of at least six months, and there is no one to legally blame for the end the marriage. Separation remains a widely used alternative to the above; separation can be granted when both spouses have elected to live separately for at least one full year.
Download Our FREE New York Divorce Guide
New York Divorce Laws | Grounds for At-Fault Divorce
The grounds for at-fault divorces vary from state to state, and New York is among the majority of states that continue to recognize particular circumstances as grounds for divorce. While other states merely require proof that a marriage is "irretrievably broken," New York recognizes identifies four specific justifications for an at-fault divorce: abandonment, adultery, cruelty, and imprisonment. If one spouse has refused to cohabit with the other for at least one full year, has had sexual relations with another person, has engaged in physical or emotional abuse, or has been imprisoned for at least three years since the start of the marriage, the other spouse may file for divorce. There are further specific criteria that a couple must meet in order to file for an at-fault divorce, and in order to determine if any of these grounds is relevant to your case, you should consult a New York divorce attorney for legal guidance.
New York Divorce Laws | Equitable Distribution
New York is among the 41 states that incorporate equitable distribution in divorce cases. Equitable distribution refers to the specific way in a divorce case in which property and finances are divided between the two former spouses. A key takeaway is that equitable distribution is not always the same thing as equal distribution; instead of a 50/50 split of marital assets, a judge or mediator will divide money, personal effects, and real estate according to each spouse's particular circumstances. Time spent raising children, contributions to marital property, educational support, and earning ability are factors that can play a major role in determining which spouse receives which assets. Unless both spouses signed a prenuptial agreement that explicitly covered the distribution of marital property in the event of divorce, the court will have to decide how to divide assets. Though this distribution will likely be fair, it may not be equal.
If you and your spouse are looking to file for divorce and want more information on New York divorce laws, please contact our experienced Jamestown divorce lawyer today for a free consultation.