Jamestown Bankruptcy Lawyer
In the modern world, where financial responsibilities can reign supreme, it is not always possible for everyone to make ends meet. Following the loss of a job, a divorce, medical emergencies, or hard times in general, New Yorkers far and wide can struggle to pay off each and every bill in full. When debts start to rise faster than one's income does, the options that are available to help a person remain solvent become fewer and fewer. Ultimately, once all other resources run dry, there is only one option left: declaring bankruptcy.
Read Our FREE Bankruptcy Guide
Chapter 7 Bankruptcy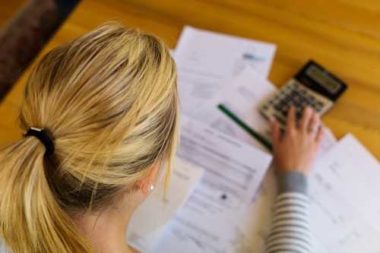 Bankruptcy should be used as a last resort. Though it has major benefits, bankruptcy also carries with it several significant drawbacks, and the consequences of declaring bankruptcy can linger for years, if not for the rest of a person's life. If you meet specific criteria, you may qualify for a Chapter 7 bankruptcy, which is the most common form of bankruptcy. Filing for Chapter 7 bankruptcy means you intend to sell many of your assets in order to pay off as many of your eligible debts as possible, but you will still be responsible for maintaining regular payments to certain accounts and individuals. Speaking with an experienced bankruptcy attorney is the most efficient way to navigate the bankruptcy process, and if you still have any questions after reading the following, consider contacting our New York law office for further guidance.
Why Is Chapter 7 Bankruptcy Right for Me?
There are six kinds of bankruptcy under US federal law, all of which are named after the chapter of Title 11 of the United States Code: Chapter 7, Chapter 9, Chapter 11, Chapter 12, Chapter 13, and Chapter 15. Of these, it is predominantly under Chapter 7 and Chapter 13 that private citizens rather than businesses file their bankruptcy claims.
While Chapter 13 is reserved for setting up a repayment plan for bankrupt people to repay their creditors over time, Chapter 7 helps people to eliminate many of their debts, absolving them of any further responsibility to pay off these lingering debts. Essentially, a Chapter 7 bankruptcy informs creditors that an individual simply does not have and will not have the money to pay off all given loans, and most lenders will be legally mandated to cancel that person's debts.
Some regular expenses and debts will remain, and these can include student loans, alimony, and fines. Home mortgages and car loans are likely to be exempt from bankruptcy as well, and if you have elected to file for a Chapter 7 bankruptcy, you will be required to continue making regular payments or risk the bank repossessing your home and car. Before you file for Chapter 7 bankruptcy, you will need to speak with a bankruptcy attorney in order to better prepare for the debts that your declaration of bankruptcy will not erase. Without a home or motor vehicle, it will be significantly more difficult to continue paying off the debts that persist following a filing.
How Can I File for Chapter 7 Bankruptcy in New York State?
It is possible to file for Chapter 7 bankruptcy in New York, regardless of city or town, as long as an individual's average monthly income has been below the median income in New York State. Those who consider filing for bankruptcy must calculate their average monthly income over the previous six months and then refer to New York's list of criteria in order to check eligibility. An individual will be able to file as long as her or his average monthly income is below the median income for a household of comparable size. For example, a single person with no partner or children must have an average monthly income below $4,335 (an annual income of $52,024) in order to be eligible for Chapter 7 bankruptcy. A married individual or a parent with one child must instead have an income below $5,556 (an annual income of $66,667), as that person's household would comprise two people. An individual in a three-person household, such as a person with two children or with a spouse and one child, needs a monthly income below $6,596 (an annual income of $79,154) in order to qualify, and so on.
To file for Chapter 7 bankruptcy, an individual must submit a filing in a district court. The court where a filing can be submitted depends, however, on more than just where a person currently lives. Residents of the five boroughs of New York City, for example, can file in the nearest Eastern District (Brooklyn, Queens, and Staten Island only) or Southern District (Bronx and Manhattan only) bankruptcy court, but the filers would have to have lived at their present addresses for at least 91 of the previous 180 days. If they had moved within the three months before filing for bankruptcy, they may be required instead to file in courts near their previous addresses. To determine whether you can file for Chapter 7 bankruptcy in your current district, you should contact a local bankruptcy attorney for further information.
How Does the Filing Process Work?
Because bankruptcy is such a major undertaking for every person and entity involved, those who opt to file for Chapter 7 bankruptcy must demonstrate absolute need. As such, if you wish to file, you will be required to provide a profusion of financial documents including but not limited to a list of your current expenses and income, a copy of your most recent tax return, a record of all your pending student loans and the accrued interest, and a certificate showing completion of a credit counseling course. This may sound like a great deal of work, but it is merely the first step in a journey lasting several months before you will be able to complete your Chapter 7 bankruptcy filing.
Our law office of bankruptcy lawyers has years of experience in guiding clients throughout New York along the process of filing for Chapter 7 bankruptcy. If you have any additional questions about how to qualify and file for Chapter 7 bankruptcy, contact our team of bankruptcy attorneys today for a consultation.
Chapter 13 Bankruptcy
Sometimes in life, things just do not work out. Despite our hard work, persistent effort, and flexibility, problems can appear and set us back significantly. We can save money for years, trying to build up a rainy day fund and pay off our debts, only to see a sudden emergency drain that fund dry while debts continue to mount. There are always options available for those of us who have fallen on hard times, from bank loans to credit cards to refinancing. When all else falls through, however, declaring bankruptcy can be our final fail-safe.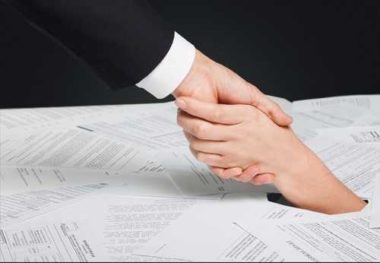 There is a social stigma to declaring bankruptcy; many people view it as an admission of defeat or even irresponsibility. Indeed, from a legal and financial standpoint, declaring bankruptcy carries with it numerous consequences that can and will last for several years. Nevertheless, when we either simply cannot pay all of our bills or need a little more time to pay them all in full, declaring bankruptcy is the primary way to hit the reset button. Although those who declare bankruptcy have to contend with the economic repercussions, they will still be able to make as fresh a start a possibility.
Because bankruptcy essentially entails convincing numerous companies and organizations that many of your debts deserve extra time or even forgiveness, declaring bankruptcy is designed to be an intricate process. If you decide to declare bankruptcy in the state of New York, you will have to provide countless documentation, your every financial move will be scrutinized, and you may have to invest months or even years before your declaration is acknowledged. For guidance through the process of declaring bankruptcy in New York, consider contacting our office of bankruptcy attorneys today.
What Are the Types of Bankruptcy Available in New York State?
Title 11 of the United States Code recognizes six distinct types of bankruptcy, each of which takes its name from a chapter of the Code. While Chapter 9 is reserved for municipalities, Chapter 11 is used by businesses, the little-used Chapter 12 tends to benefit fishermen and farmers, and Chapter 15 concerns foreign debts to the US, individuals can take advantage of Chapters 7 and Chapter 13 bankruptcy in order to have their debts forgiven or restructured. Combined, Chapter 7 and Chapter 13 bankruptcy constitute hundreds of thousands of filings each year in the United States, with Chapter 7 far more common of the two filings.
How Is Filing for Chapter 13 Bankruptcy Better Than Filing for Chapter 7 Bankruptcy?
The primary difference between Chapter 7 and Chapter 13 bankruptcy lies in their goals. Chapter 7 bankruptcy involves selling a filer's assets in order to repay certain debts, while Chapter 13 bankruptcy allows filers to reorganize their financial matters while determining a more manageable plan for repayment. Those who file for Chapter 13 are also able to keep their assets and property under most circumstances; filing for Chapter 7 often entails surrendering assets to the court through the process of liquidation.
There are also other factors that can persuade a person to choose Chapter 13 over Chapter 7. Unlike Chapter 7, which has a proportionate maximum income limit for filers, Chapter 13 is available to those from a wider range of income brackets. Chapter 13 can aid in preventing or delaying a car repossession or home foreclosure, and this form of bankruptcy is better designed for those who already have a steady income. While Chapter 7 bankruptcy tends to impact individuals' credit scores for a full decade after filing is complete, Chapter 13's effects last instead for seven years, and that three-year gap can make a lifetime of difference.
Are There Any Downsides to Filing for Chapter 13 Bankruptcy?
Filing Chapter 13 bankruptcy has a few immediate drawbacks. In contrast to filing for Chapter 7 bankruptcy, a process that can last for months at a time, filing for Chapter 13 bankruptcy will take three to five years to complete. In addition, people who have been approved for Chapter 13 bankruptcy have less free rein; they must live according to an almost ironclad budget, one that their bankruptcy court trustees will vigilantly oversee. Though individuals who file for Chapter 13 are typically allowed to retain most of their assets, the constant financial surveillance and rigidity may pose a significant emotional strain over time.
How Do I File for Chapter 13 Bankruptcy in the State of New York?
While it is possible, albeit rather difficult under almost all circumstances, to file for Chapter 7 bankruptcy without legal counsel, the additional complexity of the Chapter 13 filing process requires the close guidance of a bankruptcy attorney. Because Chapter 13 bankruptcy largely entails the gradual repayment of debts and not debt forgiveness, it is critical that filers continue to work and earn income at every step of the filing process and for the duration of the repayment plan to which they, their attorneys, and the bankruptcy court all agree.
Because the state of New York is divided into four jurisdictions, New Yorkers have to file for bankruptcy in the federal district court that manages cases from their city or town of residence. Individuals who live in Long Island, Brooklyn, or Queens are under the jurisdiction of the US District Court for the Eastern District of New York; residents of the Hudson Valley, the Bronx, Manhattan, and Staten Island must file in a Southern District court; those from Western New York or portions of the Finger Lakes and Southern Tier regions have to file in a Western District court; and the remainder of New York State is subject to Northern District courts.
The court in which you need to file for bankruptcy can change from one town to the next, so you should consult a bankruptcy attorney from your current district for guidance throughout the filing process and beyond. Even if you are no longer a New York State resident, you will be mandated to file for bankruptcy in New York if you have not lived at your current address for a minimum of 91 days of the past six months, and the distance can prove a significant inconvenience without an attorney's help. If you have questions about how to begin the process of filing for Chapter 13 bankruptcy under New York law, contact our office of bankruptcy attorneys today for information, recommendations, and advice.