Life is too short to be constantly worrying about your future
Don't waste another day stressing about how your case will resolve.
You were meant for more.
We truly care about our clients.
We want to see you thrive.
Don't you hate having to live in constant stress?
It can be terrible when you are constantly worrying about what the future might bring. It doesn't have to be that way. We know how to provide the relief you need. We have helped thousands of people achieve the results they deserve.
We truly care about our clients.
We want to see you thrive.
Don't you hate having to live in constant stress?
It can be terrible when you are constantly worrying about what the future might bring. It doesn't have to be that way. We know how to provide the relief you need. We have helped thousands of people achieve the results they deserve.
3 Steps to Success
1.
SCHEDULE
AN APPOINTMENT
2.
GET EXPERIENCED
LEGAL HELP
3.
GET YOUR
LIFE BACK ON TRACK
7 Jackson Avenue, W.E.
Jamestown, NY 14701


Phone: (716) 616-3659


Fax: (716) 664–2329
Hours of Operation
Monday:  9AM – 4PM
Tuesday:  9AM – 4PM
Wednesday:  9AM – 4PM
Thursday:  9AM – 4PM
Friday:  9AM – 4PM
Saturday & Sunday – By Appointment Only
Lawyer Jamestown, NY
Bankruptcy Lawyer Jamestown, NY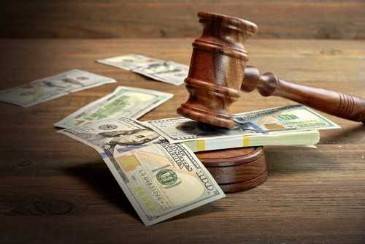 Bankruptcy should be used as a last resort. Though it has major benefits, bankruptcy also carries with it several significant drawbacks, and the consequences of declaring bankruptcy can linger for years, if not for the rest of a person's life. If you meet specific criteria, you may qualify for a Chapter 7 bankruptcy, which is the most common form of bankruptcy. Filing for Chapter 7 bankruptcy means you intend to sell many of your assets in order to pay off as many of your eligible debts as possible, but you will still be responsible for maintaining regular payments to certain accounts and individuals. Speaking with an experienced lawyer in Jamestown, NY is the most efficient way to navigate the bankruptcy process, and if you still have any questions after reading the following, consider contacting our New York law office for further guidance.
Why Is Chapter 7 Bankruptcy Right for Me?
There are six kinds of bankruptcy under US federal law, all of which are named after the chapter of Title 11 of the United States Code: Chapter 7, Chapter 9, Chapter 11, Chapter 12, Chapter 13, and Chapter 15. Of these, it is predominantly under Chapter 7 and Chapter 13 that private citizens rather than businesses file their bankruptcy claims.
While Chapter 13 is reserved for setting up a repayment plan for bankrupt people to repay their creditors over time, Chapter 7 helps people to eliminate many of their debts, absolving them of any further responsibility to pay off these lingering debts. Essentially, a Chapter 7 bankruptcy informs creditors that an individual simply does not have and will not have the money to pay off all given loans, and most lenders will be legally mandated to cancel that person's debts.
Some regular expenses and debts will remain, and these can include student loans, alimony, and fines. Home mortgages and car loans are likely to be exempt from bankruptcy as well, and if you have elected to file for a Chapter 7 bankruptcy, you will be required to continue making regular payments or risk the bank repossessing your home and car. Before you file for Chapter 7 bankruptcy, you will need to speak with a lawyer in Jamestown, NY in order to better prepare for the debts that your declaration of bankruptcy will not erase. Without a home or motor vehicle, it will be significantly more difficult to continue paying off the debts that persist following a filing.
How Can I File for Chapter 7 Bankruptcy in New York State?
It is possible to file for Chapter 7 bankruptcy in New York, regardless of city or town, as long as an individual's average monthly income has been below the median income in New York State. Those who consider filing for bankruptcy must calculate their average monthly income over the previous six months and then refer to New York's list of criteria in order to check eligibility. An individual will be able to file as long as her or his average monthly income is below the median income for a household of comparable size. For example, a single person with no partner or children must have an average monthly income below $4,335 (an annual income of $52,024) in order to be eligible for Chapter 7 bankruptcy. A married individual or a parent with one child must instead have an income below $5,556 (an annual income of $66,667), as that person's household would comprise two people. An individual in a three-person household, such as a person with two children or with a spouse and one child, needs a monthly income below $6,596 (an annual income of $79,154) in order to qualify, and so on.
To file for Chapter 7 bankruptcy, an individual must submit a filing in a district court. The court where a filing can be submitted depends, however, on more than just where a person currently lives. Residents of the five boroughs of New York City, for example, can file in the nearest Eastern District (Brooklyn, Queens, and Staten Island only) or Southern District (Bronx and Manhattan only) bankruptcy court, but the filers would have to have lived at their present addresses for at least 91 of the previous 180 days. If they had moved within the three months before filing for bankruptcy, they may be required instead to file in courts near their previous addresses. To determine whether you can file for Chapter 7 bankruptcy in your current district, you should contact a local lawyer in Jamestown, NY for further information.
How Does the Filing Process Work?
Because bankruptcy is such a major undertaking for every person and entity involved, those who opt to file for Chapter 7 bankruptcy must demonstrate absolute need. As such, if you wish to file, you will be required to provide a profusion of financial documents including but not limited to a list of your current expenses and income, a copy of your most recent tax return, a record of all your pending student loans and the accrued interest, and a certificate showing completion of a credit counseling course. This may sound like a great deal of work, but it is merely the first step in a journey lasting several months before you will be able to complete your Chapter 7 bankruptcy filing.
Our lawyer in Jamestown, NY has years of experience in guiding clients throughout New York along the process of filing for Chapter 7 bankruptcy. If you have any additional questions about how to qualify and file for Chapter 7 bankruptcy, contact our lawyer in Jamestown, NY today for a consultation.
Chapter 13 Bankruptcy | Lawyer in Jamestown, NY
Sometimes in life, things just do not work out. Despite our hard work, persistent effort, and flexibility, problems can appear and set us back significantly. We can save money for years, trying to build up a rainy day fund and pay off our debts, only to see a sudden emergency drain that fund dry while debts continue to mount. There are always options available for those of us who have fallen on hard times, from bank loans to credit cards to refinancing. When all else falls through, however, declaring bankruptcy can be our final fail-safe.
There is a social stigma to declaring bankruptcy; many people view it as an admission of defeat or even irresponsibility. Indeed, from a legal and financial standpoint, declaring bankruptcy carries with it numerous consequences that can and will last for several years. Nevertheless, when we either simply cannot pay all of our bills or need a little more time to pay them all in full, declaring bankruptcy is the primary way to hit the reset button. Although those who declare bankruptcy have to contend with the economic repercussions, they will still be able to make as fresh a start a possibility.
Because bankruptcy essentially entails convincing numerous companies and organizations that many of your debts deserve extra time or even forgiveness, declaring bankruptcy is designed to be an intricate process. If you decide to declare bankruptcy in the state of New York, you will have to provide countless documentation, your every financial move will be scrutinized, and you may have to invest months or even years before your declaration is acknowledged. For guidance through the process of declaring bankruptcy in New York, consider contacting our lawyer in Jamestown, NY today.
Types of Bankruptcy Available in New York State | Lawyer in Jamestown, NY
Title 11 of the United States Code recognizes six distinct types of bankruptcy, each of which takes its name from a chapter of the Code. While Chapter 9 is reserved for municipalities, Chapter 11 is used by businesses, the little-used Chapter 12 tends to benefit fishermen and farmers, and Chapter 15 concerns foreign debts to the US, individuals can take advantage of Chapters 7 and Chapter 13 bankruptcy in order to have their debts forgiven or restructured. Combined, Chapter 7 and Chapter 13 bankruptcy constitute hundreds of thousands of filings each year in the United States, with Chapter 7 far more common of the two filings.
Filing for Chapter 13 Bankruptcy vs Filing for Chapter 7 Bankruptcy
The primary difference between Chapter 7 and Chapter 13 bankruptcy lies in their goals. Chapter 7 bankruptcy involves selling a filer's assets in order to repay certain debts, while Chapter 13 bankruptcy allows filers to reorganize their financial matters while determining a more manageable plan for repayment. Those who file for Chapter 13 are also able to keep their assets and property under most circumstances; filing for Chapter 7 often entails surrendering assets to the court through the process of liquidation.
There are also other factors that can persuade a person to choose Chapter 13 over Chapter 7. Unlike Chapter 7, which has a proportionate maximum income limit for filers, Chapter 13 is available to those from a wider range of income brackets. Chapter 13 can aid in preventing or delaying a car repossession or home foreclosure, and this form of bankruptcy is better designed for those who already have a steady income. While Chapter 7 bankruptcy tends to impact individuals' credit scores for a full decade after filing is complete, Chapter 13's effects last instead for seven years, and that three-year gap can make a lifetime of difference.
Downsides to Filing for Chapter 13 Bankruptcy
Filing Chapter 13 bankruptcy has a few immediate drawbacks. In contrast to filing for Chapter 7 bankruptcy, a process that can last for months at a time, filing for Chapter 13 bankruptcy will take three to five years to complete. In addition, people who have been approved for Chapter 13 bankruptcy have less free rein; they must live according to an almost ironclad budget, one that their bankruptcy court trustees will vigilantly oversee. Though individuals who file for Chapter 13 are typically allowed to retain most of their assets, the constant financial surveillance and rigidity may pose a significant emotional strain over time.
Filing for Chapter 13 Bankruptcy in the State of New York | Lawyer in Jamestown, NY
While it is possible, albeit rather difficult under almost all circumstances, to file for Chapter 7 bankruptcy without legal counsel, the additional complexity of the Chapter 13 filing process requires the close guidance of a lawyer in Jamestown, NY. Because Chapter 13 bankruptcy largely entails the gradual repayment of debts and not debt forgiveness, it is critical that filers continue to work and earn income at every step of the filing process and for the duration of the repayment plan to which they, their attorneys, and the bankruptcy court all agree.
Because the state of New York is divided into four jurisdictions, New Yorkers have to file for bankruptcy in the federal district court that manages cases from their city or town of residence. Individuals who live in Long Island, Brooklyn, or Queens are under the jurisdiction of the US District Court for the Eastern District of New York; residents of the Hudson Valley, the Bronx, Manhattan, and Staten Island must file in a Southern District court; those from Western New York or portions of the Finger Lakes and Southern Tier regions have to file in a Western District court; and the remainder of New York State is subject to Northern District courts.
The court in which you need to file for bankruptcy can change from one town to the next, so you should consult a lawyer in Jamestown, NY from your current district for guidance throughout the filing process and beyond. Even if you are no longer a New York State resident, you will be mandated to file for bankruptcy in New York if you have not lived at your current address for a minimum of 91 days of the past six months, and the distance can prove a significant inconvenience without an attorney's help. If you have questions about how to begin the process of filing for Chapter 13 bankruptcy under New York law, contact our lawyer in Jamestown, NY today for information, recommendations, and advice.
Frequently Asked Questions | Lawyer in Jamestown, NY
What Can Bankruptcy Do for Me?
When clients come in and they're asking for financial help, they're in trouble. The bottom line is they're in financial trouble; there's a lot of stress. It's hard to make the phone call. It's really hard to come in. What they find is once I've talked to them and given them all of their options, they feel a lot better. They wanted to know really what it could do for them.
Number one, it is going to stop the harassment. It's going to stop not only the creditors calling you, writing you, texting you, emailing you, but it's also going to protect all of your assets. You don't have to worry about losing the house or the car or whatever the case may be. It also is going to stop any civil litigation between you and someone else. It stops all of the litigation. The only exception would be something like family court or divorce. It certainly isn't going to stop something like that.
It allows you to be protected while you get your situation under control. Now if it is just an unsecured problem; credit cards and medical bills, credit lines, whatever the case may be, then a Chapter 7 is just going to wipe that out. You'll walk away free and clear of that in four months. Whereas if you've got a much more complex situation; you're behind on your house, you're behind on your vehicles, you're behind on your income taxes, you're behind on your real estate taxes, more complex situations like that, then we're going to file a Chapter 13.
The whole purpose of the Chapter 13 is to get you under control so that every debt collector can get paid what they're entitled to under Chapter 13 bankruptcy. Generally speaking, everyone gets paid over a term of up to five years, at the shortest three years. The exceptions of course are your unsecured creditors, including your credit cards, your medical bills, your credit lines; they are going to take a hit. Our goal is to save you from 95% of that debt.  You can pay back that 5% over five years.
 Will Bankruptcy Ruin My Life?
One thing people worry about when they think about bankruptcy is that it's the end of their life, whereas actually what they learn throughout the process it's actually the beginning of a new stage or chapter in their life. The preconceived notion is that they're going to lose everything. Actually, the only thing that they lose is their debt. For Chapter 7, we wipe out the unsecured debt, and they keep their assets. If they've got too much equity in their assets, then we look at a Chapter 13 to save those assets. Other good reasons to file a Chapter 13 would be that you've got tax problems. It doesn't matter if it's real estate taxes or income taxes, we can resolve those issues, and if you're behind on a vehicle or it's even been repossessed, as long as it hasn't been sold, I can file Chapter 13 and get that vehicle back for people.
Am I Qualified for Bankruptcy?
There really isn't a technical qualification process for bankruptcy. Anyone can qualify for bankruptcy, but the question becomes pursuant to the changes in bankruptcy law, which took effect on October 17th, 2005. Do you qualify for a Chapter 7 bankruptcy? If you must file a Chapter 13 bankruptcy, are you going to be able to pay the minimum that is allowed? Now, the key here is unsecured creditors, and what people have trouble sometimes getting in their mind and understanding is that that is where your savings is on a Chapter 13. In other words, that's where you get your savings. You pay a lot less. The minimum in our jurisdiction is five percent for five years, so that's only one percent a year or a penny on a dollar for each year, so that's a huge savings. That's a drop in the bucket compared to what people owe in unsecured debt, so it comes out to a spectacular deal, basically, for anybody that files. One step better is to pay nothing, and that's what our goal is in Chapter 7. When someone comes in, my kneejerk reaction, is that they want to keep everything, house, car, whatever the case may be, and number two, that they want to file Chapter 7 and not pay any unsecured creditors back and be in and out of the whole process in less than four months.
How Long Does Bankruptcy Stay on Credit Report?
In the past, it was a big deal because it stayed on your credit report for up to ten years. Keep in mind that any of your late payments, judgments, whatever the case, is going to stay on your credit report for seven years, so there's now a big difference.
When the banks and the credit card people learned in early 2000s that over a million people were filing for bankruptcy a year, and they considered how many of those people were potential customers that they were going to lose over a ten-year period. That's ten million people, over ten million people that they were going to go and discriminate against and not give credit to for ten years. They're a little bit greedy so they decided that they weren't going to discriminate against people like that anymore, and they were going to go and give you credit in the quite near future.
After one year of discharge on a Chapter 7 or a Chapter 13, your credit score is going to go up approximately 100 points. You're going to be able to go and get credit cards in the near future, in less than a year. I would start off with the easy ones like your gasoline cards, Sears or something like that and then work up to a MasterCard or Visa.
It's really pretty easy now to get a vehicle loan after you've filed a bankruptcy for a couple of different reasons. The timeline for a vehicle loan is about five or six years and you can't file another Chapter 7 bankruptcy for eight. They know that you've got to have a vehicle to go back and forth to work and take care of your family, so they consider that you're going to have a five-year term of making payments and you can't follow Chapter 7 for another eight years, so it's a pretty good risk. Also, you've worked out all that unsecured debt so they don't have to worry about your down payments instead of your vehicle. That's why they approve those easily.
With mortgages, however, you're looking at somewhere between two and a half and three years to be considered for a mortgage. After bankruptcy, the future is pretty bright.
How Do I Prepare for Bankruptcy?
By the time someone has actually spoken to me, they have gone and talked to family, friends, done research on the internet, so when they come in, they're pretty well prepped about what's going on. They can't afford to be sitting here in a lawyer in Jamestown, NY office, when they could be making money at their job, so when they come in, I don't make them wait. I get them right in here. We sit for initial consultation. I try to make it in 30 minutes. We go down through the process of what their situation is, what they can file, and then I give them a list. I give them a folder. It has information in it. It has the breakdown of exactly what the rules are. You and your assets are all protected. It's a breakdown as far as the fees go, as far as what the filing fee is, what my fee is, and then, on the back, there's a list of what documentation I need on each case. Each jurisdiction is a little bit different on that, but they all require a certain amount of documentation with, paystubs, income tax returns, and stuff like that.
How do I protect my assets?
My goal is to protect everything. Chapter 13 is designed to save your house, save your car, and the typical assets. The same is true with Chapter 7. As long as we've got enough exemption power to protect those assets, they'll be protected. Otherwise we'll file Chapter 13 for you.
I try to work up the exceptions and that would be something that the judge considers luxuries. You file a Chapter 13 and you have a vehicle that is worth too much money that can be a luxury. A motorcycle can be considered a luxury.
In the context of a Chapter 13, what the court is going to have you do is pay the unsecured creditors a little bit higher. Normally we start at 5%; they're going to want more than 5% if you want to keep a luxury. I have clients consider giving up that luxury so that they can take care of this financial problem.
Chapter 7 is a little bit different. I tell that to every client who walks in the door and we talk about luxuries. Boats, motorcycles and airplanes definitely are luxuries and at any time the US Trustee, the policeman of the system, can step in and say, "Look, you're spending – let's say $350 a month plus insurance – on a Harley Davidson motorcycle, whereas you could be paying creditors over $350. That's a problem; we want you to convert to a Chapter 13."
I have never seen that happen on any of my cases. I'm extremely particular about your income and expenses as disclosed to the court. You're hiring me to make it so that your case is going to work.
Will I lose My House or Car in Bankruptcy?
You're not going to lose your house or car. In a Chapter 7, you're going to continue making those payments on house or a car. The bank is going to send us what's called a reaffirmation agreement, and you're going to sign those and continue to pay. Even if they don't send you a bill, it's important to continue to pay to keep those assets.
In a Chapter 13, you're going to continue to make the house payment, but the vehicle payment is going to be through the plan. They're going to get their money, instead of directly by you, but indirectly from the Chapter 13 Trustee.
As you can see, you do not lose your house or your car. There are exceptions because clients sometimes don't want to keep a house or don't want to keep a car. I had a client come in just the other day and they said, "I've got this vehicle, it's very expensive and I don't have a job. I'm going to get a cheaper one and pay cash for it. Can I stop making payments on the vehicle that I've got?"  The answer is absolutely yes. You stop making the payments. The vehicle is voluntarily surrendered or repossessed. It's going to be a repossession on your credit report, just so you know either situation you do. The vehicle is going to be sold at auction and the deficiency amount, which could be a judgment if you're sued, is going to be wiped out by the Chapter 7 or the Chapter 13.
The same is for a house. If you don't want to keep a house, you don't have to keep that house. You can walk away. I want to tell you about something that I do. It is called bankruptcy or pre-bankruptcy planning. That is something that's legitimate. It's not fraud, it's disclosed, but it is a strategy, like a chess game. I want to do that for every client that walks in the door.
I had this gentleman come in, he happened to be a psychologist, and he very much wanted to keep his vehicle for work. His credit score was good enough and his vehicle basically was upside down, so you have negative equity. In other words, you owe a lot more than what it's worth and he had over 100,000 miles on that vehicle. What I had him do, because he owed so much, was to not trade it in. and then we filed the Chapter 7 bankruptcy. Therefore, he's going to continue to make the payments on the new vehicle. The old vehicle goes in the Chapter 7; he never has to deal with that again. He's got a new vehicle and everybody is happy.
What Is Chapter 7 Bankruptcy?
Chapter 7 bankruptcies are the first type of bankruptcy that we want to look at for you, because it is the least expensive, and you'll be in and out of the process in less than four months. The problem is that not everybody can make a Chapter 7 work for them, and they may have to therefore look at Chapter 13. Our goal with a Chapter 7 is for you to keep all your property and wipe out/discharge your unsecured debt.  You walk away free and clear from that.
What Is Chapter 13 Bankruptcy?
Chapter 13 bankruptcies are actually wonderful, because they are so powerful. You see on the news all these companies filing Chapter 11 bankruptcy and keep on rolling. They keep in business, and they don't lose their assets. The same is true for individuals who file a Chapter 13. It's specifically designed so you lose absolutely nothing. Additionally, it was developed back in the Great Depression when there were so many foreclosures going on that the banks were actually looking at bankruptcy themselves, so what Congress did is they stepped in, and passed the legislation so that you can file a Chapter 13 bankruptcy. Therefore, if you're behind on your mortgage payments, or you're behind on your real estate taxes, we simply go and put those into a Chapter 13 plan and allow you to pay them back. That is a wonderful procedure so that it protects your house. We also can use that on a vehicle to get that back for you and put the payments through the Chapter 13. What that does is it does two things: It extends the term and reduces the interest. That way you can keep all of your assets, even if you're in trouble. One more thing about a Chapter 13 is income taxes. If the income taxes are older than, say, three and a half years, it's possible to simply discharge those taxes, but, that's not the case. Income taxes must be paid back, whether it's federal or state, and we put those income taxes into a Chapter 13 plan, allow you to pay them back over 60 months, and there's no interest or penalties when you do that.
What are non-dischargeable debts?
You have to understand that 99% of the debts are discharged in bankruptcy. The exceptions are going to be if they have something to do with family court or maybe there's a judgment in some kind of fraud, something like that. Fraud or family court or divorce is not going to be affected by filing a bankruptcy, either Chapter 7 or Chapter 13, but all the rest of the stuff will be discharged and gone.
What happens to Previous Tax Judgements?
Now, if you don't own real estate, it's usually not a problem, but if you own your own house, then it is a problem because these judgments, if they're taken in Supreme Court or county court, automatically are liens against your house. Therefore, if you go to sell your house, you've got to pay those. If it is taken in a city court, what normally happens with the judgment is it's sent to the county clerk for them to record. Again that goes against your house.
What we can do is file a 522F motion. Under 11USC Section 522F, we can file a motion and ask the court to remove those judgments from your real estate. Technically, we have to bring that motion and notify the judgment creditors that we're bringing the motion in front of the judge. We go through the process of arguing the motion in front of the judge. I always have an order there because before I went to law school I didn't know this that we as lawyer in Jamestown, NY go and draft up the judgments and the orders for the judges to sign.
I walk in with an order in hand so that once I win that particular motion and hand the judge an order, he signs it and then it's going to be recorded in the US bankruptcy court in Buffalo. Once they do that, what I do is I contact the court and get a certified order. Then I take the certified order and I file it with the county clerk so that that 522F, according to the title lien, the title of your house, takes off those judgments so you never have to pay them.
Can I Convert Between Bankruptcy Chapters?
It's important to understand that you file a Chapter 7 or Chapter 13, whatever the case may be, but circumstances might change. I went to court on a case last month, for a client who thought that they could get caught up on their house payments, and it didn't work out. In the long run, they were going to end up losing their house, because they couldn't catch up on their mortgage payments, and they were in Chapter 7, so what we did is we went in, converted the case over to Chapter 13, put the arrears into the plan, and that way she can keep her house and it can't foreclose.
Should We File Joint Bankruptcy? | Lawyer in Jamestown, NY
Last week I had a grandmother and her grandson come in at the same time. The grandmother co-signed on the grandson's vehicle and they both were in financial trouble. As it all worked out, the grandmother was going to file the Chapter 7. She is going to go and wipe out a lot of unsecured debt. We're also going to go and sever the co-sign between grandmother and grandson, so that if grandson can't go and pay for the vehicle, she is not held responsible.
The grandson is behind on the vehicle; he's not presently employed but he is working. They're on the verge of repossessing and we're going to file a Chapter 13 for him, which is going to protect that vehicle. It also is going to reorganize his payments for lesser payment because we're going to stretch it out and reduce the interest rate.
The last question they had as they were almost walking out the door is if they could file a joint case. I wish I could, but the law is very specific that you can only file a joint case if you're married. If you're married, we can certainly go and file joint cases. There are a couple of things I want to say about that, though. I have lots of clients come in and say, we're married, do we have to both file? The answer is absolutely not. We can file one or the other or joint, it's up to you. You definitely don't have to file joint just because you're married.
What is the Role of the Trustee?
With a bankruptcy, there is more than one trustee. No matter what, there are at least two trustees on a case. You've got the US Trustee, who is the policeman of the system. They are going to review your case and make sure that there's no fraud and that your income was reported correctly and that kind of stuff. They review the cases and if it's a bad case, they might show up to court. I haven't had that happen in years.
There are Case Trustees. Where there's a Chapter 7 or a Chapter 13, there is a trustee for the case. Their goal is to look at the situation and my paperwork, makes sure everything is true and correct before he recommends the case to the judge.
In a Chapter 7, the trustee is just at involved, except the goal is for them to look for assets that are not exempt. Exempt means protected. My function is to make sure that there are no assets for them to get and that you'll be able to keep everything. If there are assets, they do have to collect those and distribute them to the creditors pro rata.
The other function of the Chapter 7 trustee is to question you about your case. People get intimidated by that. They want me to testify for them; I can't. I'd like to but I can't. What you need to understand about going for Chapter 7 or Chapter 13 trustee is that the situation is not going to be volatile or adversarial like you see on TV. It is going to be the same situation as when you sit down with me and we go through the case. It is going to be businesslike. They're going to make sure that everything is disclosed. That is their main function.
First function is to make sure that we put down everything and disclose everything. Basically, it's the same questions that I ask but in just a touch more detail. The only difference is you're going to have to have your social security card and ID when you come and see the trustee, and they're going to swear you in and tape record the conversation. It'll take somewhere around 10-15 minutes on a standard case. Then you're actually done. On a Chapter 13, we go in front of a judge. On a Chapter 7, you're all done with the court and your case will be discharged technically in 60 days.
Are There Required Bankruptcy Courses?
When I meet with every bankruptcy client, I give them information. One of the things that we discuss are about the courses that you have to take to file a bankruptcy and then get your discharge in bankruptcy. A lot of people think when we talk about courses is they've got to go to the local community college or state college or something and take a course. That's not the case; it's much easier than that.
What I do is provide you with your budget, and your debt that you owe so that you can call an 800 number and go through a bunch of questions and answer them so that they can certify you to file bankruptcy. This is pursuant to the bankruptcy law that went into effect October 17th, 2005. Since then, I have never, out of thousands of cases, ever had a client not be certified. I had a client that spoken Mandarin and we had to send them to a specific case to get this done, but we got it done.
The second course is after you file. Technically, you can go through the whole nine yards of a bankruptcy, but they will not give you a discharge order to be signed by the judge saying that all your debt is gone if you don't have what is called a financial management course certification. Therefore, what we do is we have you contact the company we use and do the financial management course that is generally done online. If there's a problem, we can work something else out, but 99% of the time it's done online. The first course takes 45 minutes. Second course takes two or three hours.
Once you get certified, whether it's the first certification or second certification, we file that with the court and you go and are either approved or you get your discharge.
Now presently, I am having clients work with the people that certify you, both to file and with the financial management course. The software I use is the best in the system that's available. For the second course, they will send you text and email reminders to do that second course.
 Can I File for Bankruptcy for Past Due Mortgage Payments?
The original purpose of a Chapter 13 was to save houses when people are behind. It's been extended to other things such as vehicles, and taxes, but the primary purpose was to save your house. We're able to file the Chapter 13.
Bankruptcy is different than any other type of law. What you get in a lawsuit, let's say, whether it's criminal or civil, is called a remedy. The remedy is always at the end. For example, a friend of yours went through a divorce. They weren't divorced until the end. Or a friend of yours had a speeding ticket. They didn't get sentenced on a speeding ticket until the end. Bankruptcy is the reverse. You get your remedy as soon as we file the case electronically with the court, and we do that here every day. It's under Section 362 of the bankruptcy code. Technically, it's 11 USC 362, and it says that, as soon as we get a docket number for you, you are protected, and your assets are protected. Recently, I had a client come in from Pennsylvania, and they were very far behind on their mortgage payments. In fact, in Pennsylvania, instead of having a foreclosure sale by a lawyer in Jamestown, NY, the foreclosure sale is done by the county sheriff, and that foreclosure sale was going to be in ten days. They were losing their house. The bank was contacting them, saying, they had to be out of that house in ten days. They were freaking out, and I understand that. They came in and we went through the process to say what we're going to save the house. They signed the paperwork, and what I did is I filed an emergency Chapter 13. For an emergency bankruptcy, we file only the very necessary documents so that we can get that docket number. That's the key, getting the docket number from the court, because as soon as we have that, that protects the client and their assets. We call up the bank and fax them the information, showing that the docket number was filed, and we've got a Chapter 13 bankruptcy pending.
What Does Life After Bankruptcy Look Like?
What life is really like after bankruptcy is a huge concern for so many people, and I understand that. The way I look at it, having gone through the process so many times, is that, in talking to people, their perception is that bankruptcy is the end. They're very nervous and upset. They're afraid that they're going to lose assets, and something's going to go wrong. I think that is because so many things have gone wrong for them lately to put them in this position. I think that's a natural reaction. What can be added from my perspective is that bankruptcy is not the end. It's actually the beginning, because you are starting everything fresh. You're closing a chapter, a painful chapter, in your life, and you're starting a new one, which is not going to be painful, so that's the way I would look at it. Another thing is a lot of people have concern about the credit, and by the time people come in, their credit is pretty much shot. It is on your credit report for seven years, but what the banks are looking at is have you been maintaining your payments on your house or your car. They're looking to see if you no longer have that problem with debt and a debt/income ratio problem, because the debt is all gone. Taking that all in consideration, they're much more willing to give you credit in the future. I'm not talking about five years. I'm talking more like one year for getting credit cards again if you want them and two years for a car loan. For mortgage, you're looking at anywhere from two and a half to three years before they'll look at you, but the future is really something new, fresh, and it's going to be a lot better than where you're at right now.
Divorce Lawyer Jamestown, NY
There are three general categories of divorces: at-fault, no-fault, and separation. In the first of the three types of divorce, one spouse must prove that the other has committed a wrongdoing or a series of wrongdoings that has ruined the marriage beyond repair. No-fault divorces, in contrast, are filed when a marriage has simply broken down over a period of at least six months, and there is no one to legally blame for the end the marriage. Separation remains a widely used alternative to the above; separation can be granted when both spouses have elected to live separately for at least one full year.
The grounds for at-fault divorces vary from state to state, and New York is among the majority of states that continue to recognize particular circumstances as grounds for divorce. While other states merely require proof that a marriage is "irretrievably broken," New York recognizes identifies four specific justifications for an at-fault divorce: abandonment, adultery, cruelty, and imprisonment. If one spouse has refused to cohabit with the other for at least one full year, has had sexual relations with another person, has engaged in physical or emotional abuse, or has been imprisoned for at least three years since the start of the marriage, the other spouse may file for divorce. There are further specific criteria that a couple must meet in order to file for an at-fault divorce, and in order to determine if any of these grounds is relevant to your case, you should consult a lawyer in Jamestown, NY for legal guidance.
New York was, in fact, the last of the fifty states in the United States to permit no-fault divorce, adopting the legislation as recently as 2010. Though no-fault divorces can be smoother and less expensive than at-fault divorces, opting for a no-fault divorce merely to save time and money can potentially result in a disadvantageous outcome. If time is not a significant factor, separating from one's spouse might be the optimal route to take. As long as both spouses have signed a Separation Agreement and lived at separate residences for at least 12 months, the couple can file for divorce using separation as its justification.
Divorce Laws That Set New York Apart
Though far less common today than in years past, domestic partnerships among all types of couples are still recognized and performed in certain jurisdictions across New York State, most notably in the New York City metropolitan area. Because these unions do not bear the same legal standing or benefits as marriage, they are subject to different laws when either or both partners seek to end their partnership. On a related note, while the state of New York has not allowed common-law marriages in over eighty years, New York does recognize such marriages when contracted in other states. A Lawyer in Jamestown, NY will help you to better determine how New York's specific divorce laws apply to your domestic partnership or common-law marriage.
New York is among the 41 states that incorporate equitable distribution in divorce cases. Equitable distribution refers to the specific way in a divorce case in which property and finances are divided between the two former spouses. A key takeaway is that equitable distribution is not always the same thing as equal distribution; instead of a 50/50 split of marital assets, a judge or mediator will divide money, personal effects, and real estate according to each spouse's particular circumstances. Time spent raising children, contributions to marital property, educational support, and earning ability are factors that can play a major role in determining which spouse receives which assets. Unless both spouses signed a prenuptial agreement that explicitly covered the distribution of marital property in the event of divorce, the court will have to decide how to divide assets. Though this distribution will likely be fair, it may not be equal.
Common Factors in New York Divorces | lawyer in Jamestown, NY
Grounds for divorce and equitable distribution are merely the tip of the iceberg where divorce is concerned. Once you have decided to file for divorce, you will have to consider such issues as alimony (also known as spousal support), child support, pre-marriage surnames, and child custody. You should trust that your lawyer in Jamestown, NY will be able to guide you through every last element of New York divorce law.
Our law office has years of experience supporting clients at each stage of their divorce cases, and it is our pledge to help you achieve the outcome that you desire. Contact our office today to set up an initial consultation.
Frequently Asked Questions | lawyer in Jamestown, NY
How Should I Prepare for Divorce?
Divorce has really changed over the last 30 years of my practice. Back before the law changed, we had to have grounds for divorce, whether it was cruel and inhumane, adultery, imprisonment, or abandonment. That's a lot of what people think of as grounds for divorce. New York, of course, was the last state in the Union to go in to implement what's known as a no-fault divorce. What that means is that it doesn't matter if there's fault like cruel and inhumane treatment or adultery, or whatever the case may be. You are entitled to a divorce, if you really want one, if you have not gotten along with your spouse for the last six months. Six months is not a lot of time and all you have to do is either testify in court or sign an affidavit that you haven't gotten along, and your divorce will be granted.
How Long Does It Take to Get Divorced?
There's really no good answer for that because it depends on a lot of different factors. It depends on how quickly the package can be put together by the client. We obviously can go and do the paperwork very quickly to file it with the County Clerk and get it back. It depends on how the defendant is going to be served. If they already have an attorney, we usually have the Lawyer in Jamestown, NY go and serve it on the defendant. If they don't have an attorney, sometimes they come into the office and then there's a 20-day period before we can proceed with the divorce.
If they're not able to do any of those two things, then we must have them served. Normally, we hire the Civil Department of the Sheriff's Department to go and have them served. They present us back with an affidavit of service, and then there's a 20-day period for the defendant to go hire an attorney or try to represent themselves.
If they do nothing, we can go ahead with a default divorce. We can put the paperwork together quickly and send it off to the court. The court takes anywhere from four to six weeks to review it and sign off on it. The other possibility is that they hire an Lawyer in Jamestown, NY. Once they do that, it really changes the ball game. With the other attorney, you've got to go through the full process. It's not too often that we can go and settle things out of court.
I've seen cases go and take 18 months if they're heavily litigated, and maybe two years, but that is not normal. That's kind of the exception. I would say a ballpark would be nine months for an average divorce case to settle.
What Items Are Needed to File for Divorce?
Essentially, it comes down to everything related to finances, whether it's income with pay stubs, tax returns, assets, titles to the house, the deed, titles to vehicles and so on. Then we get into retirement accounts, investments, checking accounts, savings accounts. It's all financial. You must look at divorce in two parts.
There is the first part: whether you can get a divorce. Now that New York State has no-fault divorce, anyone can get a divorce after six months of not getting along and sign the affidavit or order to testify in court, and that part of the divorce is granted. The court calls that a bifurcated divorce because the first part is getting the divorce and the second part is the finances. The way I like clients to look at the finances is that it's a partnership. It doesn't matter who went to work and who stayed home, or who made more money, who made less money. The courts look at that and say, that's a partnership and anything that came into the marriage is going to be split 50/50 with few exceptions.
The exceptions would be, for example, a gift. Your father or your mother passed and gave you something specific, let's say it's an antique. That is something that is separate property. Also, usually what is considered separate property as well is a personal injury type of compensation, whether it's through civil litigation, or workers' comp or disability. If there's a lump sum, that can be considered separate property. Once you go and put it into a joint account, it becomes commingled and then it is marital property to be divided.
What Are Divorce Papers?
In a divorce under today's statutes we are required not only to give a summons with a notice or a summons with a complaint to go and start the action to the defendant, but there are three other documents as well.
One is a QDRO notice, and that is telling you that you are not going to be able as a defendant, to be on the other party's health insurance after the divorce. You've got QDRO rights, which means that you can go and get insurance from that company for six months. Usually that is cost-prohibitive. Another thing is an injunction. This is an injunction notice so that no assets in the divorce can be transferred so that everything stays status quo until the judge reviews it and makes sure that everything is divided the way that it should be divided.
The last thing is that you get notification that maintenance is now codified. The law states that there are specific calculations, as far as how the maintenance is determined. We add your income into the calculator that we have on the internet, and it tells us exactly how much that maintenance is.
Can My Spouse Pay the Divorce Fees?
I had an elderly client come in the other day. She was not the bread-winner. There were definite factors that she really needed a divorce and wanted a divorce, but her concerns were whether or not she could afford it. Her husband makes a lot of money and she doesn't, and she was concerned whether or not she could afford to actually get a divorce. The answer is yes, because the court is going to impose on her husband paying some of her attorney's fees. It's an equitable type of idea that the court imposes. It would be fairer for him to pay for her attorney's fees, at least in part, so that she could get the divorce. An extension of that is that we're going to look at a support issue of marital support, and there's going to be a definite alimony situation in that case.
How Can I Minimize Divorce Expenses?
Just your filing fees alone are going to be between $400 and $500. Of course, that may change. It always seems to go up and it never goes down.
Keeping that in mind, that's a substantial expense, but then you've got the Lawyer in Jamestown, NY fees that you're concerned about. The least expensive way is what I call "on the papers" or a default divorce. That's where the other side doesn't fight what we're going to do, as far as doing the default divorce. Once there becomes a fight and they hire a lawyer in Jamestown, NY, it goes from a default situation to a litigation.
Let me explain two types of retainers that we have, flat-fee or an hourly fee. I like to keep people in the flat-fee area because that way they know exactly how much the fee is going to be and it works out to their benefit. It's a set amount, pick a number, and that is going to be it as far as your lawyer in Jamestown, NY fees on a divorce. However, once the other side goes to an lawyer in Jamestown, NY and it becomes a fight, everything changes.
Should I Move Out of the Marital Home?
The answer is no. Unless there is abuse and you need to get out.
The reason that I don't like clients moving out unless there's a good reason to do so is finances. Once you go and you move out, normally speaking, you basically double the household expenses in that now you have additional rent to pay and you've got different utilities to pay. Unless money's not a problem for you.
I think that the general answer is no. As far as moving out with the children, that still applies, but if that's required, we either would go to Supreme Court on an order to show cause to make sure that you have temporary custody, or Family Court to go get you custody and/ or support.
How Should We Handle Bills During Divorce?
For most clients that I see, the finances are relatively tight, so it's very important for them to maintain the status quo of the finances; income and expenses stay the same. That's why I usually recommend that they stay in the same household until the divorce goes through, unless there are problems such as abuse. The reason for this is if they were to go and split, the person moving out is going to have additional expenses as far as rent, utilities, etc. and all of a sudden, there's going to be a problem. There's going to be a crunch as far as paying student loans, automobiles, and then they're going to go into financial ruin as well. I advise the parties to stay together during the term of the divorce.
What Is Marital and Separate Property?
I was discussing with a divorce client the differences between marital property and separate property. The assets that are going to be split are marital property, something that's joint, and then you've got the separate property that is not going to be split. Your separate properties are going to be inheritances, personal injuries and gifts. Those are the big three that are separate property and will not be distributed to the other party.
The exception to that is if you commingle. Commingling is nothing more than mixing the property with your spouse. If you get that inheritance, personal injury, gift, etc., and you put it into a joint account, it's probably going to be considered marital property and get split.
What Is Equitable Distribution?
Equitable means fair, and distribution means how it's going to be split up. I think the best way to go and look at equitable distribution is that it's a partnership between husband and wife. It doesn't matter who is making more money, what really matters is what did they purchase together; that would be assets of the marriage. Retirement accounts are going to be split 50/50. Equity in the house is also split 50/50.
As a practical standpoint, do we want to go and get into actually selling houses, pulling the proceeds? Only if we can't get along, that's what the judge is going to order and that's what we can agree to. Most of the time what happens is one party buys out the interest of the other party and keeps the house. As far as the mortgage, whoever keeps the house normally is supposed to refinance within a certain period.
Will I Lose the House in Divorce?
I met with a divorce client with a huge concern about losing assets because of the divorce. His particular attention and focus was if he will lose his house during the divorce. The answer is probably not, as long as we can work something out. If there's litigation hard and fast with the other side, and they're fighting and won't agree to anything, frankly, the judge is going to order that the house is sold, and the equity is split 50/50. If that doesn't happen, usually what we can do is work it out so that one party can go and buy out the other party's interest.
What I mean by that is there's going to be a determination, either through agreement or appraisals, as far as how much the house is worth. Then you take away from that anything that is owed against the house, and then that is going to be your profit, or what we call equity. That equity is split between the two parties, so you divide it by two, and that's the amount that one party has to go and pay on the other party to and be able to buy off the interest. That is the normal course of action that we can usually work out.
Now, the concern with the party that is being paid and not keeping the house is that it is going to be leverage against their credit score or their income-to-debt ratio, so as far as them going out and getting future credit. Especially on another mortgage for a house, that is going to be detrimental to their credit score and income-to-debt ratio, so there's a time limit put on the situation as far as how fast the case must be refinanced. Whoever gets the house must refinance the house, usually within six to eighteen months, so it won't detrimentally affect the other person.
Can a Father Win Custody?
I had a client that came to see me, because his wife actually moved out. He's a primary caregiver for the children. There was a concern, though, that the wife hasn't been complying with what kind of visitation rights my clients wants to see. In that kind of case, we're going to Family Court because it's a little bit quicker, and we're going to seek an order of custody for my client, so that the children cannot be taken out of the county. Of course, the mother will get visitation, and we're also doing a support petition because she needs to pay support. The theory here is basically what is in the best interest of the children. New York State is very conscious, and the judge is not to discriminate against a father or a mother.
What Is a Non-Custodial Parenting Schedule?
I think the best arrangement that the court would go for is whatever you can work out mutually. Both parties are going to have to get along to do that, but that is the best. Normally, I alternate holidays. They're with their mother on Mother's Day, father on Father's Day, and then split the other ones, and split the vacations. It doesn't matter if it's winter, spring, summer, those vacations should be split.
If the parents can't get along, then in addition to splitting the holidays and the vacations, normally the individual that gets visitation would get visitation every Wednesday from after school, when school's in session, to the next morning. They would drop off their child or children at school the next morning – and every other weekend would be a standard type of visitation schedule.
What Is Joint and Sole Custody?
I was in Family Court recently with an unusual case. The usual situation when people go divorce is to go and have joint custody of the children, so both the mother and the father can go and make decisions as far as school, religion, medical, whatever the case may be. In this case, the judge felt uncomfortable giving joint custody because the father is actually a California resident, and he has just moved here, and the judge doesn't know if it's temporary or not and was very concerned. He gave the mother full custody and only visitation to the father for that reason. The father technically will get information as far as what's going on at school, religion, and medical, but he won't be able to technically make the decisions or make a joint decision on that if the wife doesn't want him to.
Can I Get Shared Custody?
If that has been the history, that both the mother and the father have been giving primary care to the children, then that is absolutely what should be continued if possible. That's a great idea. I do have clients come in with the misconception that if they step up to the plate and have the children half the time, that they won't have to go and pay child support. That has absolutely nothing to do with it. Whoever makes more money, bottom line, is going to end up paying child support.
How Do You Calculate Child Support?
I was discussing child support with a client the other day, and they were asking me how it gets calculated. There is a computer program calculator that you use to go and calculate the child support. You pop in the different numbers, as far as the income, take out the FICA, or Social Security, and crunch the numbers. It's simple as far as what the number is going to be and how child support should be paid.
Now, that is under the Standards Act and if there's litigation, that's the way the judge is going to rule. However, on occasions, if you want to go work something out and you're willing to take less for some reason – maybe the other party is helping you out extra somehow and you want to take less – we have to go and mention, on the record, how much child support should be and that you want to opt out. You don't have to take that amount, but you are entitled to that amount.
Can I Keep My Partner's Health Insurance After Divorce?
I was talking to a client recently about medical insurance. He's got some medical issues and he was concerned what he was going to do as far as medical care after the divorce. He was really interested in staying on his wife's plan because she has a good job and good insurance, and that's the way it's been in the past. He wanted to continue to do that after the divorce decree or judgment, and that is just not possible. Because they are no longer technically family once the divorce goes through, they can't be on a family plan; it's a simple as that, although unfortunate.
What Is Spousal Maintenance?
I had an older client come in the other day and ask me about alimony. To me, that's a very clear-cut issue; everybody knows what you're talking about. That's not the term that New York State uses anymore. Now it's called maintenance for short, or spousal maintenance. Again, this is the old-fashioned alimony. What New York State has done is they have codified so that they haven't left it up to judges to go and determine, because you've got different judges in different areas of New York State making different determinations as far as how much maintenance should be paid by whoever has the higher income.
What they did is they put it into the form of a calculator on a website. We crunch the numbers and the calculator is going to give us how much maintenance should be paid, whether it's weekly, bi-weekly, monthly or whatever the case may be.
What Are the Types of Spousal Maintenance?
In New York State, they have taken away the calculation of spousal maintenance from the judges and made it uniform across the state because they had different determinations for different judges throughout the state. The way that they did this is two-fold. They put together what is essentially a calculator of maintenance, but they also went and gave us parameters, as far as how long someone would have to go and pay maintenance depending on how long you've been married.
If you've been married zero to fifteen years, your support is going to be for 15 to 30% of the marriage. If you have been married 15 to 20 years, it's going to be 30% to 40% of the marriage. If it's over 20 years that you've been married, it's going to be 35% to 50% of the marriage. As you can see, if you've been married for quite a while, you're going to receive maintenance for a long time.
Can I Discharge Spousal Maintenance through Bankruptcy?
I was speaking with a client yesterday afternoon about whether something can be done with the spousal maintenance that they are paying. They were kind of curious if it could be taken care of in a different manner, maybe run through bankruptcy to get rid of it or something like that. Before October 17, 2005, the answer was maybe. It depends on the judge. On October 17, 2005, a new bankruptcy law was implemented, which specifically says that this is a non-issue, and this cannot be discharged whatsoever. It goes along with all your type of Family Court payments including maintenance, child support, equitable distribution. Whatever the case may be, bankruptcy is not going to affect it.
DWI Lawyer Jamestown, NY
There is never a valid excuse for driving while drunk. This extends also to driving while under the influence of other mind and mood-altering drugs, as doing so puts the lives of the driver, all passengers, and all other motorists in danger. If you are unable to think, move, and act clearly, even in case of emergency, you should not try to operate a motor vehicle. Attempting to drive while intoxicated or under the influence of drugs will easily alert local police, who have the power to impose fines and major penalties against irresponsible drivers.
When you have been charged with DWI (driving while intoxicated) or with DWAI (driving while ability impaired) in the state of New York, you can expect to face a number of penalties once you are convicted, and some of these consequences will last for months after you receive your sentence. However, despite New York's stringent DWI and DWAI laws, not every charge will result in an open-and-shut case.
Repeat offenders will find it difficult, if not impossible, to convincingly argue against DWI and DWAI charges, but drivers arraigned for the first time may have some leniency. Despite New York's "Zero Tolerance" law regarding underage drivers and blood alcohol content (BAC) levels, police officers and state courts can overlook a slightly elevated BAC on breathalyzer test. While it is a challenge and most often not practical to try to have a DWI or DWAI charge dismissed outright, New York state courts may show a small amount of flexibility in imposing penalties.
In order to fight a DWI or DWAI charge imposed against you or a loved one, you will need the assistance of a qualified DWI Lawyer in Jamestown, NY to argue your case in court. While you will likely still have to contend with all the legal consequences of a DWI or DWAI conviction, your Lawyer in Jamestown, NY will fight to have your charges reduced based on your particular circumstances. Our Lawyer in Jamestown, NY has years of experience advocating for clients following DWI and DWAI charges, and we would be glad to defend you in court.
Penalties for DWI Charges in the State of New York
The consequences for all the types of DWI charges are major, and they only escalate according to the severity of the crime. Under New York state law, individuals charged with driving while intoxicated for the first time will face a loss of driving privileges for at least six months, a fine of $500 to $1000, and a maximum jail sentence of one year. If convicted, they will have to install ignition interlock devices (IIDs) on their cars in order to demonstrate sobriety before driving in the future. Drivers charged with DWI for the second time must grapple with a class E felony conviction, and penalties include a one-year suspension of driving privileges, a fine of $1000 to $5000, and a maximum jail term of four years. A third DWI charge is a class D felony, and the consequences are unsurprisingly just as serious: a fine of $2000 to $10,000 and a maximum jail sentence of seven years.
Note that the above penalties apply only to driving while intoxicated, which concerns driving with a BAC level of .08 or higher—or of .04 or higher for drivers of commercial vehicles. Driving with a BAC level between .05 and .08 counts instead as driving while ability impaired by alcohol (DWAI/alcohol). Because the amount of alcohol in the bloodstream is lower, the penalties are somewhat reduced.
A first DWAI/alcohol conviction results in a 90-day revocation of driving privileges, a fine of $300 to $500, and a sentence of up to 15 days in jail. A second conviction can incur a six-month suspension of one's license, a fine between $500 and $700, and a maximum of 30 days in jail. A third, fourth, or subsequent DWAI/alcohol conviction bears with it a fine totaling $750 to $1500 and a jail sentence of up to 180 days.
Penalties for DWI for Younger or Severely Drunk Drivers
The state of New York has different standards, often described as "Zero Tolerance," for drunk drivers under the age of 21 years. In contrast to the .05 BAC minimum for most adult drivers to qualify for DWAI/alcohol, drivers under 21 will be charged with DWI if their BAC levels are at least .02. There is no jail time imposed for a first offense of the Zero Tolerance law, but driving privileges will be suspended for six months, and convicted drivers will be required to pay both a $125 fine as well as a fee of $100 to end the suspension.
The consequences are similar for a second offense, but the license revocation can last for a full year or even until the driver reaches the age of 21.There is a significant difference in driving ability between a driver with a BAC level of .08 and one with a .18 BAC level, and New York state law treats these cases accordingly. Drivers who are found to have a BAC level of .18 or above will be charged with aggravated driving while intoxicated (aggravated DWI), and while the amount of jail time served mirrors that for standard DWI convictions, the other penalties are more serious.
A first-time aggravated DWI will result in a fine between $1000 and $2500 and a revocation of one's driver's license for at least one year. The fine increases somewhat to $1000 to $5000 for second-time offenders, and driving privileges are suspended for at least 18 months. For a third conviction, the fine increases again to a sobering $2000 to $10,000.Though most DWI cases are clear-cut, New York state law is well aware that not every case has an outcome set in stone.
If you are charged with DWI or DWAI/alcohol, your arresting officer is required to prove that you were in fact both operating your motor vehicle at the time of the arrest, that you were intoxicated according to the results of a correctly administered chemical test, and that the officer lawfully stopped your vehicle. If your Lawyer in Jamestown, NY can prove that any of the above criteria is inaccurate, the penalties that you will face upon conviction may change. For further help defending yourself in court, contact our Lawyer in Jamestown, NY for guidance and support as you prepare to fight your DWI or DWAI/ alcohol charge.
Frequently Asked Questions | Lawyer in Jamestown, NY
What is the Legal Blood Alcohol Content?
Before breathalyzers were invented, there was common law DWI, and that is when you can't pass a field sobriety test and you smell like alcohol. Since the invention of the breathalyzer, there's a statutory amount that you can drink before driving. The amount that you can have, as far as a blood alcohol content level goes has gradually gone down over the years for safety purposes. The nationwide BAC level, and New York State adheres to this, is a .08% BAC. It is the least amount that you can have and be charged with DWI. If you are under the age of 21, and blow lower than the .08, and that is a different case entirely. If you blow a BAC up to .17, you're still within a DWI and .18 is where you cross the line into aggravated DWI.
What Are the Penalties for First Time DWI Arrest?
I had a call recently from a client asking what the repercussions are regarding a first-time DWI offense. Normally, a DWI has accompanying charges so that there's probable cause for the officer to pull you over. Usually it is a lack of using a turning signal, a registration, or inspection problem, and then you've got the actual DWI charge.
There are usually a couple of charges that the police make, and that is your BAC or blood alcohol content statutory amount, and then your common law DWI. Having said all that, there's a lot of charges floating around. We get it down to one charge, and that's going to be some form of a DWI. The concern here is what the repercussions of either being found guilty of that charge or pleading to that charge are. What you're looking at is no jail time, a fine and suspension of your license.
How Much Does a DWI Lawyer in Jamestown, NY Cost?
I would say the majority, if not most, of my clients come in and they're concerned about the cost of hiring a Lawyer in Jamestown, NY, such as myself, to represent them in a DWI situation. That's always an issue, and I understand that. I've got to tell you that if you look at hiring a big city firm, you're going to be looking at somewhere around four or five thousand dollars. Locally, that is not the case. I charge $1,500 for a first time DWI, and $2,000 for an aggravated DWI. If it is a felony DWI, then my charge is $3,500 to resolve that for you.
Will I Spend Time in Jail for DWI?
Recently, a client came in and she was very distraught because she had received a DWI, had gone through the whole system with the fingerprinting and picture, and the whole nine yards which was very intimidating for her and she was crushed. She was extremely nervous about whether or not she was going to have to go to jail on a first-time DWI charge. The answer is no, you're not looking at jail time in this county. You are, however, looking at a fine and suspension or revocation of your license, and there's going to be an annual cost involved for the next three years which usually adds up to around $750.
What is Leandra's Law?
Recently, I had a client come in being charged with moving violations and DWI. She had the children in the car and actually had an accident; a horrific situation. She wanted to know the implications. Implications are severe to be charged with DWI and have children in the car. Under Leandra's Law, it is required that she be charged with a felony and prosecuted very severely. That is something you definitely do not want to do. You do not want to drink and drive, and you certainly do not want your children in the car.
Will I Lose My License Because of DWI?
I had a client call recently, and he was charged with a lot of moving violations and a DWI charge, and he was concerned whether or not he was going to lose his license. It is New York State law that you lose your license at arraignment, or your first appearance, pending prosecution. You're not allowed to have your actual license while you're going through the prosecution steps in litigation. This is enforced very strictly in city court and locally.
There is, however, a requirement that you have a hearing, which is pursuant to the Constitution, whether or not they have probable cause to go and do that. A Lawyer in Jamestown, NY can defend that and request that hearing. In your outer courts, it is possible for a different disposition on that, which I can get into specifically when you come in for a consultation. Additionally, there is a license that you can get conditionally so that you do have some privileges while you do not have your actual privileges that the judge has taken.
Can I Get a Conditional Licenses?
You are entitled to a conditional license if you make certain criteria and pay certain amounts. All you're going to be able to do is go to school, to work, and to medical appointments. Then you're going to have a block of time where you are going to go and register with Department of Motor Vehicle when you want to go grocery shopping and have that free block of time, normally three hours. You are entitled to that if you meet the particular criteria.
Can I Get a Hardship License?
Here in the country, a hardship license is granted very easily and routinely because we're rural. We must drive, whether it's to work, to school, for groceries or whatever. We can't walk, take the bus, take the subway, or call an Uber. The court almost has to go and give you that hardship license; there's no good reason not to. The difference in a city such as Buffalo or Erie is that they do have so many different modes of public transportation or transportation such as taxi or Uber available so that you can move very easily within the city, so it's extremely unusual for the judge to grant a hardship license in the city like that.
What is a Marijuana DWI Charge?
A marijuana driving while ability impaired or intoxicated is somewhat different than an alcohol related one in terms of defense. Certainly, you are charged the same. This, of course, is going to have to be common law because there's no breathalyzer yet for marijuana. It's still a DWI charge and prosecuted the same way, but defended differently. The reason for that is because there is residual marijuana in your system for up to 30 days, and they need to go and prove that you just smoked a joint. My defense, of course, is you smoked that joint a long time ago and you shouldn't be charged.
Are There Worse Penalties for a Second DWI Arrest?
I had a client contact me that had his second DWI charge, which is not good. It's mandatory that if you've been convicted of a DWI within the preceding 10 years, you're second charge is a felony. Felonies are extremely detrimental to people in New York State. You could be looking at state time and thousands of dollars in fines. You need to go and hire a very good DWI Lawyer in Jamestown, NY to take care of that for you.
What If I'm Arrested for Underage DWI?
I represented an individual who was a high school senior in a small town, and was 17 years old, obviously under the age of 21. He was actually just moving his car from his girlfriend's house to his parents and didn't use a turning signal. There was a local festival going on and there were a lot of Deputy Sheriffs out that day. They saw that he didn't use the turning signal, so they pulled him over and they had probable cause to go through the field sobriety, give him the breathalyzer, the whole nine yards.
Now, a typical under-21 charge is anywhere from .01 to .07, and that normally is not prosecuted locally; that usually goes to the Department of Motor Vehicles. However, my client was charged with a .09, so they prosecuted him locally in the town court, and he was looking at some severe penalties. What I was able to do is, after several appearances, work with the prosecutor. We got the court to agree to go and reduce the BAC on papers and we ended up at Department of Motor Vehicle court.
Will I Lose My Job Because of a DWI?
I had a gentleman come in who had received a DWI charge, and he was very concerned how that may affect his job. His particular case, I don't think was going to because he had a desk job. The state is not going to go and advise his employer directly that he received a DWI, so I don't see any causation or reason for him to lose the job; I don't see them even finding out about it.
Now, it becomes different if you drive for a living, such as a bus driver or trucker, or if you're a pilot. These are going to be huge problems because you're driving ability is an issue here, and you could lose your job because of this. In fact, you're probably looking at some kind of suspension or revocation of your license, so you won't be able to go and continue with that job in any event. It's very important to contact me early and see how we can go and work this out to your advantage.
Traffic Violation Lawyer Jamestown, NY
All New Yorkers know that traffic violations are often a part of life. We may strive to follow all precautions while behind the wheel, but when we make mistakes, the law is there to hold us accountable. This does not mean, though, that every punishment is warranted. Though the vast majority of drivers do their best to respect the rules of the road, when minor traffic violations do in fact occur, the fines and penalties can sometimes seem excessive. It is in situations such as this that the driver has the right to fight any charges.
Traffic violations can happen due to a variety of factors. Certain intersections or roadways may not be designed in ways that are accessible to all drivers and vehicles. The presence of construction work can spur sudden changes in speed limits and the shapes of lanes. An officer may be prompted to issue a ticket for any of the above reasons, placing the blame on the driver rather than on external factors. But no driver should lose hope after receiving a ticket; representation in court from a traffic violation Lawyer in Jamestown, NY can be instrumental in fighting and potentially dismissing any and all unwarranted charges.
Traffic Violations in New York State
The state of New York, from Brooklyn to Binghamton to Buffalo, counts an abundance of major and minor actions as traffic violations. It should come as no surprise that speeding is an all too popular form of traffic violation, with the penalties increasing according to how fast a vehicle was traveling above a posted speed limit.
Use of a mobile device is another widespread violation; as New York is a "hands-free state," sending text messages or talking on a handheld cell phone while behind the wheel are prime examples of unsafe choices. Other common traffic violations according to New York law include driving or changing lanes recklessly, tailgating, failing to restrain a child passenger, refusing to yield to a pedestrian or another vehicle, and running a red light. It is important to note that driving while intoxicated or while ability impaired is a crime, not a violation, and a different set of laws control cases such as these.
Some traffic violations result in the receipt of points on a driver's license, and these points often lead to a wealth of negative consequences. The number of points depends on the type of traffic violation; for example, New York State will not assign points for improper parking, but failure to stop for a school bus will result in five points, and driving 31 to 40 miles per hour above a speed limit leads to eight points. New York drivers who regularly cross state lines will not have to worry about receiving points for traffic violations committed in Connecticut, Massachusetts, New Jersey, Pennsylvania, or Vermont. However, because of a shared agreement with two Canadian provincial governments, drivers with New York licenses are still eligible to accrue points for violations that occur in Ontario or Quebec.
Having points on one's license can lead to increases in insurance premiums, though any price increase will vary by insurance company. Drivers are obliged to pay a Driver Responsibility Assessment fee if they accrue six or more points on their licenses within a period of 18 months, and this fee can be upwards of $100 each year. According to New York law, 11 points on a license within an 18-month period can result in suspension of driving privileges.
How to Respond to a Ticket for a Traffic Violation
The easiest way to deal with a ticket is to pay the fine and accept the penalties. However, this option may not be right for a driver under certain circumstances. Because each of New York's cities, towns, and villages has its own ordinances regarding traffic violations, a parking ticket in one area may impose a significantly higher fine than a ticket from another part of the state would bear.
It is simply not feasible for every driver to pay lofty fines, and especially when a driver is in fact innocent of the traffic violation, it can make more sense to fight a ticket than to pay it.
If you have been charged with a traffic violation in the state of New York, fighting the ticket involves pleading "not guilty" in a court of law. Because the protocol for fighting traffic violation tickets varies by municipality, you should speak with a local attorney as soon as possible to ensure that you are responding appropriately.
You may represent yourself during the hearing, but seeking representation from a traffic violation Lawyer in Jamestown, NY will be instrumental in helping you to get your charge dismissed. Be sure to show up for your court date, or a warrant may be issued for your arrest.
Other than potential attorney or court fees, you will likely not be responsible for paying any penalty if you are found innocent. If you are found guilty, however, there are several potential consequences. Your license may be suspended, and you may accrue extra points. You may be responsible for paying your fines in full on the same day that you are convicted, and your sentence can include community service or even jail time. Your traffic violation attorney can help you to appeal a guilty verdict, the notice for which you must file within 30 days of your conviction.
Almost every driver has at least one story about a traffic violation ticket that seemed unfair. Getting caught in a speed trap at the bottom of a hill, receiving a ticket for allegedly parking just a few inches too close to a fire hydrant, and not noticing a hidden stop sign are among the most common complaints. Nevertheless, because the violation in each of these cases is minor and caused by circumstances beyond the driver's control, the driver has the right to fight the ticket.
Our Lawyer in Jamestown, NY are well versed in the ins and outs of traffic violation cases, and we would be glad to advocate on your behalf in court. With the help of our Lawyer in Jamestown, NY, you will be able to build a strong case, and we will work tirelessly to get your ticket dismissed.
Frequently Asked Questions | Lawyer in Jamestown, NY
Why Should I Hire a Lawyer in Jamestown, NY for a Traffic Violation? 
I had a telephone call from a client that had a traffic violation in New York State, and they were asking whether it is a good idea to hire a Lawyer in Jamestown, NY to resolve their traffic issue. In this case, it was a pretty large speeding ticket. My answer is that it's much better to have an attorney represent you for several different reasons.
First, you're too busy to go and deal with this. There's multiple appearances in court, usually at night, they're not very convenient, and there can be several different court appearances. Additionally, you want to obtain the absolute best result possible and frankly, you're not going to be able to do that without an experienced traffic court attorney. There are consequences here. On the first level, you've got the traffic violation itself and what you're going to have to pay the court on that. Certainly, my goal is to get the least fine possible.
I think most importantly, you are going to have to worry about points on your license. You have to be careful of that. Most people know that if they have 11 points, they're going to lose their license, but actually, after nine it is possible for the Department of Motor Vehicles to pull your license. There are some additional exceptions. Maybe you only have three speeding tickets but not 11 points. Three speeds alone, and they can pull your license. The tickets are very important when dealing with your license. Not to mention, your insurance. Usually, after you get five points on your license, your insurance company is going to at least increase your premium.
What Are the Points for Speeding?
Points are important, not only for New York State in keeping your license, but also for insurance purposes; you want to stay under five.
Your speed directly relates to how many points you get on your license:
1-10 miles over is 3 points
11-20 miles over is 4 points
21-30 miles over is 6 points
31-40 miles over is 8 points
Over 40 miles is 11 points
You lose your license at 11 points.  You definitely do not want to plead to that charge. You want to contact an attorney that does traffic court and have them represent you. Don't sign anything and send it in to the court. You want your attorney to do that for you.
Additionally, on speeding tickets, there are extra procedures that people don't know about. There are certain requests that I make on behalf of clients. If those requests are not timely received, then I can go and get your ticket dismissed. There's also something about having those in before a trial as well. A lot of these cases, if I don't get the plea bargain that I want on behalf of my client, I will go and ask for a trial.
We can go and negotiate these. If it's not too high, the first time, I really try to go for something other than speed, whatever the case may be. Sometimes I can get something with no points. Sometimes we have to take something with points, but definitely it's going to be lower points than the speed.
What Should I Do About a Cell Phone Ticket?
The law in the last few years has evolved. Of course, we all know that you shouldn't be calling on your telephone; they're certainly going to pull you over for that. Texting is a huge deal now; it's just crazy the number of problems that municipalities and police are having with texting because accidents and hit-and-runs are up, they believe, because of texting.
I don't think a lot of people know that the governor has actually given a directive to the State Police that, even larger than the seat belt law, is the texting violation or using the cell phone.
Recently, there was a law change. They used to have to prove that you were talking or texting, but that is no longer the case. If you read the updated law, it is simply use that can get you pulled over. If you use your cell phone for anything, you are in violation.
What Happens If I Get Caught Driving Without a License?
We had a client come in the other day, and he was charged with aggravated unlicensed operation of a motor vehicle. He had lost his driving privileges previously; he did not resolve the issue, so his privileges were suspended by scofflaw, and then he got another stop.
The officer charged him with aggravated unlicensed, so not only do we have to take care of the first problem, but we have to take care of the second problem as well. As you can imagine, it's much more difficult to do so.
That's not to say that we don't take care of it – we certainly do – but when we are negotiating, it's more difficult to negotiate with an aggravated unlicensed. Of course, my goal is to minimize your fine and get you back on the road with your privileges, because you have to have the license to do your job and take care of your family.
Can I Get My Impounded Vehicle Back?
I was talking with a client the other day and it was kind of an extreme situation. He was going so fast that he was arrested, and they literally impounded his vehicle. This particular case, it was the State Police, so it was impounded and delivered to their premises, whereas in a city, they usually have some type of fenced in area just for these vehicles. In any event, we needed to go and get that vehicle back.
We went through the whole process, as far as filing an appearance in court and going to court, so that they had jurisdiction over this case, and once we were able to do that, I was easily able to go to the State Police and get that vehicle released so my client could use it for his family and for work.
Can I Get Lapse Insurance Ticket?
I had a client come in and he had let his insurance lapse, and that is just something you do not want to do nowadays. Years and years ago, it was not that big of a deal, but nowadays especially New York State really keeps an eye on those. Not only are you dealing with the local court, as far as the ticket, but the bigger problem is New York State Division of Insurance. What you're doing is receiving a penalty every day that you don't have insurance. Not only is that a problem, but your insurance company, if you want to renew, is going to have a problem with the situation as well.
Do You Represent Out of State Drivers?
We had a client come in the other day and he had received a speeding ticket in Chautauqua County, but he's not a resident. In fact, he's not a resident of New York. He wanted to know if there was a downside of not resolving this issue in New York. The answer is absolutely yes. It used to be, 30 years ago, that there was only reciprocity between certain states, but now all 50 states have reciprocity. If you don't take care of a ticket in one state, they're going to go and come back to your state, and you're not going to have driving privileges.
What I mean by that is no one's going to come to your house and take your license. They're not going to go and call you up or send you a letter saying give me your license. You're still going to physically have your license, but if you get stopped and they run your license, it'll say that you don't have privileges to be able to drive, and then they're going to give you a ticket for that as well.
You certainly want to go and take care of a situation like this ticket, no matter where it is, immediately. The same is for New York. Obviously, if you don't go and take care of any ticket in New York or Pennsylvania, wherever the case may be, you're not going to have the privileges. In New York, we call it a scofflaw for some reason. If the judge goes and scofflaws your license, you don't have privileges and you're not allowed to drive.
What Happens if I'm Charged for Driving Without a License?
I had an interesting situation with a client where he did not have a license to drive. He was pulled over, arrested for that, and he wanted me to go and represent him and resolve that issue. I was discussing with him what we can do because it's extremely serious to drive without a license.
It's one thing to go and resolve it in the court system with a fine and all that which we certainly can do, but as far as getting his license in the future, that is where the problem lies, because the Department of Motor Vehicles does not take very kindly at driving without a license. What we did is we went and resolved it, or made an agreement with the Department of Motor Vehicles, but he did have to wait 18 months before he could go and take his exam.