Jamestown Divorce Lawyer
Are you considering divorce and have questions about understanding New York divorce law? Contact dedicated Jamestown divorce lawyer Scott F. Humble for a free confidential consultation. Let his 30+ years of experience work for you.
Sometimes marriages end. Despite the stigma against divorce, though, it is important to remember that ending a marriage does not necessarily have to be a negative experience. Once you and your spouse have made the decision to file for divorce, there are many hurdles to overcome; you have to sort out financial and property matters, you must each hire a divorce attorney as soon as possible, and you will need to notify friends and family. But despite the lengthy list of tasks, divorce proceedings are in no way required to be the emotionally heart-wrenching trials that you might expect.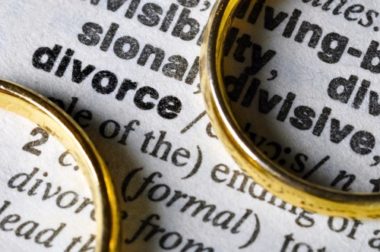 No two married couples are quite the same, and in the same way, no two divorces are identical. Some couples may find themselves locked in heated battles lasting several years, each spouse swearing that the other was to blame for the failed marriage. Other couples view divorce as almost liberating, lamenting the end of the marriage while remaining amicable and looking forward to life afterwards. Because there are so many reasons to file for divorce and so many possible routes to take, you should seek the advice of a qualified Jamestown divorce lawyer early in the process. Whether you are simply exploring your options or you intend to take urgent action, experienced Jamestown divorce lawyer Scott F. Humble would be glad to help you move forward.
Does New York Have Any Special Laws Regarding Grounds for Divorce?
There are three general categories of divorces: at-fault, no-fault, and separation. In the first of the three types of divorce, one spouse must prove that the other has committed a wrongdoing or a series of wrongdoings that has ruined the marriage beyond repair. No-fault divorces, in contrast, are filed when a marriage has simply broken down over a period of at least six months, and there is no one to legally blame for the end the marriage. Separation remains a widely used alternative to the above; divorces can be granted when both spouses have elected to live separately for at least one full year.
The grounds for at-fault divorces vary from state to state, and New York is among the majority of states that continue to recognize particular circumstances as grounds for divorce. While other states merely require proof that a marriage is "irretrievably broken," New York recognizes identifies four specific justifications for an at-fault divorce: abandonment, adultery, cruelty, and imprisonment. If one spouse has refused to cohabit with the other for at least one full year, has had sexual relations with another person, has engaged in physical or emotional abuse, or has been imprisoned for at least three years since the start of the marriage, the other spouse may file for divorce. There are further specific criteria that a couple must meet in order to file for an at-fault divorce, and in order to determine if any of these grounds is relevant to your case, you should consult an experienced Jamestown divorce lawyer for legal guidance.
New York was in fact the last of the fifty states in the United States to permit no-fault divorce, adopting the legislation as recently as 2010. Though no-fault divorces can be smoother and less expensive than at-fault divorces, opting for a no-fault divorce merely to save time and money can  potentially result in a disadvantageous outcome. If time is not a significant factor, separating from one's spouse might be the optimal route to take. As long as both spouses have signed a Separation Agreement and lived at separate residences for at least 12 months, the couple can file for divorce using separation as its justification.
Are There Any Other Divorce Laws That Set New York Apart?
Though far less common today than in years past, domestic partnerships among all types of couples are still recognized and performed in certain jurisdictions across New York State, most notably in the New York City metropolitan area. Because these unions do not bear the same legal standing or benefits as marriage, they are subject to different laws when either or both partners seek to end their partnership. On a related note, while the state of New York has not allowed common-law marriages in over eighty years, New York does recognize such marriages when contracted in other states. Jamestown divorce lawyer Scott Humble will help you to better determine how New York's specific divorce laws apply to your domestic partnership or common-law marriage.
New York is among the 41 states that incorporate equitable distribution in divorce cases. Equitable distribution refers to the specific way in a divorce case in which property and finances are divided between the two former spouses. A key takeaway is that equitable distribution is not always the same thing as equal distribution; instead of a 50/50 split of marital assets, a judge or mediator will divide money, personal effects, and real estate according to each spouse's particular circumstances. Time spent raising children, contributions to marital property, educational support, and earning ability are factors that can play a major role in determining which spouse receives what assets. Unless both spouses signed a prenuptial agreement that explicitly covered the distribution of marital property in the event of divorce, the court will have to decide how to divide assets. Though this distribution will likely be fair, it may not be equal.
What Other Factors Are Common in New York Divorces?
Grounds for divorce and equitable distribution are merely the tip of the iceberg where divorce is concerned. Once you have decided to file for divorce, you will have to consider such issues as alimony (also known as spousal support), child support, pre-marriage surnames, and child custody. You should trust that your divorce attorney will be able to guide you through every last element of New York divorce law.
Jamestown divorce lawyer Scott Humble has over 30 years of experience supporting clients at each stage of their divorce cases, and it is our pledge to help you achieve the outcome that you desire. Contact our office today to set up a free initial consultation.