Jamestown Child Support Lawyer
Are you dealing with a child support issue and have questions about understanding New York child support law? Contact experienced Jamestown child support lawyer Scott Humble for a free consultation. Let his experience work for you.
In addition to child custody arrangements, determining child support is one of the most important  matters that a couple seeking divorce must settle. This is, of course, far easier said than done, as child support depends on a wide variety of factors. Before child support can be decided in the state of New York, a couple seeking divorce must first solve a number of issues related to custody. Where will their child live? With whom will their child live? Will the child spend an equal or nearly equal amount of time with each parent? Will both parents even be eligible to receive custody? Questions such as these are critical, and the amount and frequency of child support payments depend on the answers.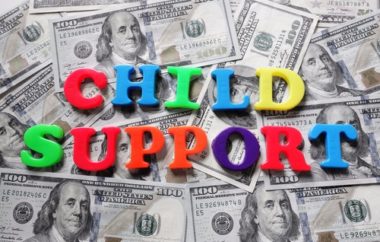 The laws governing child support vary from state to state, and the state of New York has its own specific policies regarding the administration and management of child support. Because it can be challenging in less amicable divorces for child support payments to be consistent, the battle for child custody and support can last for years, even after a divorce is finalized and the paperwork filed. Whether you are currently beginning divorce proceedings or struggling to convince your former spouse or partner to follow the law, the guidance of an experienced Jamestown child support lawyer will help you to tackle all the issues you face. Jamestown child support lawyer Scott Humble has compiled a list below of the basics of child support in New York, and if you have any further questions, do not hesitate to contact our family law office.
Who Is Eligible to Receive Child Support in the State of New York?
When a child does not live full-time with both parents, New York law states that the parent, relative, or guardian who cares for the child is eligible to receive child support. Following a divorce or separation, it is common for children to live with both parents, splitting time between each parent's household. The child may spend about half of her or his time with each parent, or the child may spend significantly more time with one parent. Due to the nature of the latter case, in which one parent has more custody than the other, the parent with primary custody has to pay more child care-related expenses. The non-custodial parent will thus be mandated to compensate the custodial parent for many of these expenses, even if the custodial parent is more than capable of financially accommodating all the expenses alone. If the child spends an equal or nearly equal amount of time with each parent, the child support arrangement may have to differ, and you should contact an experienced Jamestown child support lawyer for additional information.
A less common but still widespread arrangement is sole custody, in which a child may live only with one parent; with a grandparent, aunt, uncle, or cousin; with a family friend; or with a foster parent. There are even circumstances when two parents are living together with their children, but one parent refuses to pay half of child care-related expenses, putting the burden entirely on the other parent. In all of the above cases, a child support arrangement will require that the custodial parent, relative, or guardian receives money in order to cover at least half of these expenses. When a child does not live with either parent, living instead with a relative, guardian, or foster parent, the child's parents will likely both be responsible for paying child support to the head of the household where the child lives.
How Is a Child Support Arrangement Set Up?
There are several different ways for parents to arrange child support in the state of New York, and which path to take depends on a family's specific situation. A parent who is in the process of seeking a divorce can ask her or his attorney to file an order for child support while the parent's divorce case is pending with the New York Supreme Court. The parents can instead ask their lawyers to draft a written agreement in order to set up the arrangement, and this may be the preferable route for unmarried couples or for divorcing couples who have an amicable relationship. A third option is to file a petition for support in Family Court, and a parent should consult a family law attorney for assistance.
If the child's parents are or were married, no further major requirements will need to be met in order to file. If, however, the child's parents were never married, the parents must include an Acknowledgment of Paternity in order to demonstrate the relationship to the child. Should either of the child's parents refuse to sign an Acknowledgment of Paternity, they will be required to file a case in Family Court in order to receive an Order of Filiation.
Once paternity is established and all the relevant paperwork is filed in a New York court, the judge will be tasked with determining exactly how much money that the non-custodial parent will be mandated to provide. As of this writing, for parents whose sum annual income is less than $136,000, the court will rely on a complicated yet reliable formula in order to determine support payments. The court will add both parents' annual income, count the number of children, and use a certain percentage of that annual income according to the number of children (17% for one child, 25% for two children, and so on) to serve as the child support obligation. The non-custodial parent would be responsible for reimbursing a percentage of that child support obligation, and this percentage would be proportionate to the parent's share of the sum annual income. The court will have more flexibility in determining child support payments when parents' sum annual income is in excess of $136,000.
Because the web of policies and documentation that determine child support is often rather tangled, you will need the support of a dedicated Jamestown child support lawyer in order to ensure that you pay or receive the necessary amount of money in order to care for your child. Experienced Jamestown child support lawyer Scott F. Humble would be glad to guide you through the process of seeking child support in New York State, so please contact us at your convenience with any questions that you may have.