Declaring Chapter 7 Bankruptcy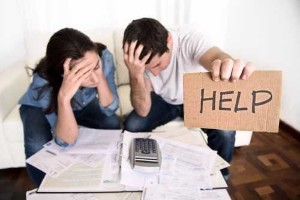 In the unfortunate circumstance in which you lose your job, go through divorce, or have a medical emergency, declaring chapter 7 bankruptcy may be your only option. Our experienced Jamestown bankruptcy attorney can help guide you through this difficult process and ensure that you and your family can get back on your feet as soon as possible. This is what you should know.
Declaring Chapter 7 Bankruptcy | What is Chapter 7 Bankruptcy?
Bankruptcy should be used as a last resort. Though it has major benefits, bankruptcy also carries with it several significant drawbacks, and the consequences of declaring bankruptcy can linger for years, if not for the rest of a person's life. If you meet specific criteria, you may qualify for a Chapter 7 bankruptcy, which is the most common form of bankruptcy. Filing for Chapter 7 bankruptcy means you intend to sell many of your assets in order to pay off as many of your eligible debts as possible, but you will still be responsible for maintaining regular payments to certain accounts and individuals. Speaking with an experienced Jamestown bankruptcy attorney is the most efficient way to navigate the bankruptcy process, and if you still have any questions after reading the following, consider contacting our New York law office for further guidance.
Declaring Chapter 7 Bankruptcy | Why is Chapter 7 Bankruptcy Right for Me?
While Chapter 13 is reserved for setting up a repayment plan for bankrupt people to repay their creditors over time, Chapter 7 helps people to eliminate many of their debts, absolving them of any further responsibility to pay off these lingering debts. Essentially, a Chapter 7 bankruptcy informs creditors that an individual simply does not have and will not have the money to pay off all given loans, and most lenders will be legally mandated to cancel that person's debts.
Some regular expenses and debts will remain, and these can include student loans, alimony, and fines. Home mortgages and car loans are likely to be exempt from bankruptcy as well, and if you have elected to file for a Chapter 7 bankruptcy, you will be required to continue making regular payments or risk the bank repossessing your home and car. Before you file for Chapter 7 bankruptcy, you will need to speak with a bankruptcy attorney in order to better prepare for the debts that your declaration of bankruptcy will not erase. Without a home or motor vehicle, it will be significantly more difficult to continue paying off the debts that persist following a filing.
Download Our FREE Bankruptcy Guide
Declaring Chapter 7 Bankruptcy | How to File in New York State
To file for Chapter 7 bankruptcy, an individual must submit a filing in a district court. The court where a filing can be submitted depends, however, on more than just where a person currently lives. Residents of the five boroughs of New York City, for example, can file in the nearest Eastern District (Brooklyn, Queens, and Staten Island only) or Southern District (Bronx and Manhattan only) bankruptcy court, but the filers would have to have lived at their present addresses for at least 91 of the previous 180 days. If they had moved within the three months before filing for bankruptcy, they may be required instead to file in courts near their previous addresses. To determine whether you can file for Chapter 7 bankruptcy in your current district, you should contact a local Jamestown bankruptcy attorney for further information.
If you need to declare Chapter 7 bankruptcy, please contact our experienced Jamestown bankruptcy lawyer today to schedule a free consultation.