Scariest DWI Penalties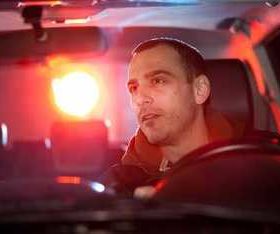 If you have been charged with a DWI in New York, you are probably feeling anxious. Our attorney can help defend you from even the scariest DWI penalties. Please read this over, then give our office a call.
Scariest DWI Penalties | DWI
The consequences for all the types of DWI charges are major, and they only escalate according to the severity of the crime. Under New York state law, individuals charged with driving while intoxicated for the first time will face a loss of driving privileges for at least six months, a fine of $500 to $1000, and a maximum jail sentence of one year. If convicted, they will have to install ignition interlock devices (IIDs) on their cars in order to demonstrate sobriety before driving in the future. Drivers charged with DWI for the second time must grapple with a class E felony conviction, and penalties include a one-year suspension of driving privileges, a fine of $1000 to $5000, and a maximum jail term of four years. A third DWI charge is a class D felony, and the consequences are unsurprisingly just as serious: a fine of $2000 to $10,000 and a maximum jail sentence of seven years.
Scariest DWI Penalties | DWAI
Note that the above penalties apply only to driving while intoxicated, which concerns driving with a BAC level of .08 or higher—or of .04 or higher for drivers of commercial vehicles. Driving with a BAC level between .05 and .08 counts instead as driving while ability impaired by alcohol (DWAI/alcohol). Because the amount of alcohol in the bloodstream is lower, the penalties are somewhat reduced.
A first DWAI/alcohol conviction results in a 90-day revocation of driving privileges, a fine of $300 to $500, and a sentence of up to 15 days in jail. A second conviction can incur a six-month suspension of one's license, a fine between $500 and $700, and a maximum of 30 days in jail. A third, fourth, or subsequent DWAI/alcohol conviction bears with it a fine totaling $750 to $1500 and a jail sentence of up to 180 days.
If you are worried about the scariest DWI penalties, please call our Jamestown DWI lawyer Scott Humble today for a free consultation.