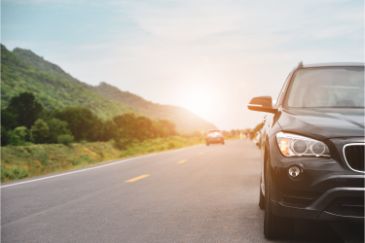 If you have been seriously injured in an auto accident, you deserve to receive compensation. We understand how harrowing this situation can be. How can you be expected to file a personal injury claim, deal with insurance companies, and focus on your recovery? Let us help you with the legal side of things. An experienced Jamestown car accident attorney knows that a victim's health is of utmost importance. Contact Humble Law Offices today to learn how we can help.
Injured in an Auto Accident | Benefits of Hiring a Lawyer
A car accident can change your life in an instant and put immense stress – both emotional and financial – on you and your family. After an accident, you should be focused on your health and recovery, not on mounting medical bills, auto repairs, time away from work, or dealing with insurance companies. That's how our dedicated car accident attorney can help. At Humble Law Offices, we're committed to managing the details for you, so you and your family can focus on your health.
We work diligently on your behalf to secure compensation, to file paperwork, work with insurance adjusters, and help you build a case. Ultimately, an auto accident settlement can help you respond to these physical and financial stresses and pay for injury-related costs, including:
Lost wages
Medical bills
Loss of a normal life, e.g. having difficulty driving
Long-term disability or disfigurement
Injured in an Auto Accident? Contact Humble Law Offices Today
Before talking with an insurance company, talk with an auto accident attorney. A car accident lawyer's job is to contact the insurance adjusters on your behalf, fight diligently for your claim, and to present your case accurately. In the weeks after an injury-related accident, your job is to get healthy, not to battle with insurance adjusters. That's what we're here for.
Our team of experienced car accident lawyers can quickly determine if you have a case, and we do it for free. No attorney fees or other costs. During your initial consultation with one of our Jamestown car accident lawyers, we will help you determine your legal options and what to do next.