Filing for Chapter 13 Bankruptcy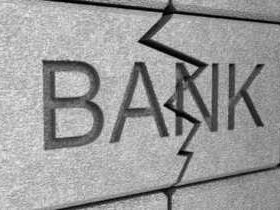 Filing for bankruptcy can feel like the end of your financial life, but it's really the beginning. If you're filing for chapter 13 bankruptcy, please call our Jamestown debt relief attorney today for a free consultation.
Filing for Chapter 13 Bankruptcy | Difficulties
While it is possible, albeit rather difficult under almost all circumstances, to file for Chapter 7 bankruptcy without legal counsel, the additional complexity of the Chapter 13 filing process requires the close guidance of a Jamestown bankruptcy attorney. Because Chapter 13 bankruptcy largely entails the gradual repayment of debts and not debt forgiveness, it is critical that filers continue to work and earn income at every step of the filing process and for the duration of the repayment plan to which they, their attorneys, and the bankruptcy court all agree.
Download Our FREE Bankruptcy Guide
Filing for Chapter 13 Bankruptcy | File in Your District
Because the state of New York is divided into four jurisdictions, New Yorkers have to file for bankruptcy in the federal district court that manages cases from their city or town of residence. Individuals who live in Long Island, Brooklyn, or Queens are under the jurisdiction of the US District Court for the Eastern District of New York; residents of the Hudson Valley, the Bronx, Manhattan, and Staten Island must file in a Southern District court; those from Western New York or portions of the Finger Lakes and Southern Tier regions have to file in a Western District court; and the remainder of New York State is subject to Northern District courts.
Filing for Chapter 13 Bankruptcy | Logistics
The court in which you need to file for bankruptcy can change from one town to the next, so you should consult a bankruptcy attorney from your current district for guidance throughout the filing process and beyond. Even if you are no longer a New York State resident, you will be mandated to file for bankruptcy in New York if you have not lived at your current address for a minimum of 91 days of the past six months, and the distance can prove a significant inconvenience without an attorney's help. If you have questions about how to begin the process of filing for Chapter 13 bankruptcy under New York law, contact our office of bankruptcy attorneys today for information, recommendations, and advice.