Chapter 7 Bankruptcies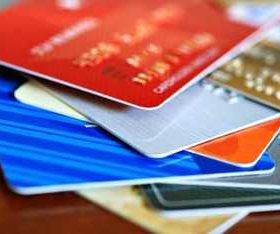 Bankruptcy should be used as a last resort. Though it has major benefits, chapter 7 bankruptcies also carries with it several significant drawbacks, and the consequences of declaring bankruptcy can linger for years, if not for the rest of a person's life. If you meet specific criteria, you may qualify for a Chapter 7 bankruptcy, which is the most common form of bankruptcy. Filing for Chapter 7 bankruptcy means you intend to sell many of your assets in order to pay off as many of your eligible debts as possible, but you will still be responsible for maintaining regular payments to certain accounts and individuals. Speaking with an experienced Jamestown bankruptcy attorney is the most efficient way to navigate the bankruptcy process, and if you still have any questions after reading the following, consider contacting our New York law office for further guidance.
Chapter 7 Bankruptcies | Is It Right for Me?
There are six kinds of bankruptcy under US federal law, all of which are named after the chapter of Title 11 of the United States Code: Chapter 7, Chapter 9, Chapter 11, Chapter 12, Chapter 13, and Chapter 15. Of these, it is predominantly under Chapter 7 and Chapter 13 that private citizens rather than businesses file their bankruptcy claims.
Download Our FREE Bankruptcy Guide
While Chapter 13 is reserved for setting up a repayment plan for bankrupt people to repay their creditors over time, Chapter 7 helps people to eliminate many of their debts, absolving them of any further responsibility to pay off these lingering debts. Essentially, a Chapter 7 bankruptcy informs creditors that an individual simply does not have and will not have the money to pay off all given loans, and most lenders will be legally mandated to cancel that person's debts.
Chapter 7 Bankruptcies | Handling Debts
Some regular expenses and debts will remain, and these can include student loans, alimony, and fines. Home mortgages and car loans are likely to be exempt from bankruptcy as well, and if you have elected to file for a Chapter 7 bankruptcy, you will be required to continue making regular payments or risk the bank repossessing your home and car. Before you file for Chapter 7 bankruptcy, you will need to speak with a bankruptcy attorney in order to better prepare for the debts that your declaration of bankruptcy will not erase. Without a home or motor vehicle, it will be significantly more difficult to continue paying off the debts that persist following a filing.
If you have any further questions, please call our office today for a free consultation.