Have you been considering a second mortgage to avoid bankruptcy? Our Jamestown bankruptcy attorney explains how to avoid that problem in this video.
Question:
Should I put a second mortgage on my home to avoid bankruptcy?
Answer:
I had a client come in the other day and asked questions that are very familiar to me, because I get asked these questions a lot, and they are, "How do I avoid bankruptcy?" "Should I get a second mortgage on my house?" "Should I cash out my retirement?" "Should I take a loan against my retirement?" "Should I take my tax refund and pay partial on my debts to try to get out of trouble?"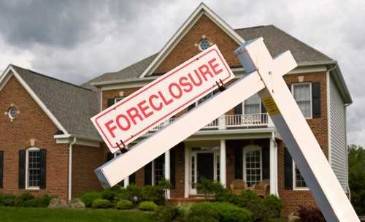 The key word here is "partial." If you can pay your credit cards off, medical bills off, in full, and then cut up your credit cards, then you probably don't have to come see me. If you can't do that, keep your assets. Do not get the second mortgage against your house, because you can't get rid of it like the credit cards. Do not liquidate your retirement or take a loan against your retirement because then you don't have the retirement; you've got to pay yourself back, and that's just more money out of your pocket.
As far as your tax refund, that is something just like your money in the bank and your other assets, retirement and such, and your house, that we can protect with exemption laws in New York State or Pennsylvania so you do not lose these things. You do not have to leverage these to try to get out of a bad situation with credit cards or medical bills, or whatever the case may be. The prudent thing to do is come in for a free consultation. Sit down with me. Let me get the information from you and let me lay it on the table what your rights are, under the law, and what you can and can't do, then make an informed decision whether or not you want to file. I'm not here to twist anyone's arm. I'm here to give you the information and I believe that a well-informed client is the best kind of client.
---
Are you or a loved one dealing with a lot of debt and have questions about Avoiding Bankruptcy? Contact a Jamestown Bankruptcy lawyer at Humble Law Offices today for a free confidential consultation and case evaluation. Let our experience work for you.
Like Us On Facebook