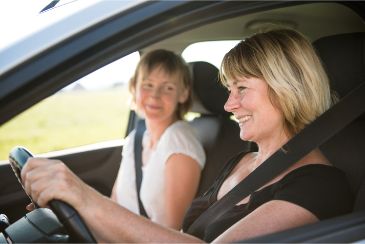 A car accident can change your life in an instant and put immense stress – both emotional and financial – on you and your family. After an auto accident, you should be focused on your health and recovery, not on mounting medical bills, auto repairs, time away from work, or dealing with insurance companies. That's where our dedicated car accident attorneys can help. At Humble Law Offices, we're committed to managing the details for you, so you and your family can focus on your health.
After an Auto Accident | First Steps
After an auto accident, first and foremost, seek medical attention. Your health is more important than anything.
Even if you're injured but can still function, be sure to seek professional medical care in the days following the car accident. See a physician and receive necessary treatment to ensure you get as healthy as possible. Make sure to keep your medical records and medical bills to help your attorney prove medical liability.
Additionally, there are some helpful pieces of information that can help your auto accident attorney establish your case. Be sure to have:
Your (or the driver of the vehicle's) name and contact information
The insurance company and policy number of the other driver
The other driver's vehicle information and contact information
Witness names and contact information
Photos and videos of the car accident scene (photos of damage are important)
A copy of the police report
Medical bills, mechanic bills, or other financial invoices related to the accident
Don't have this information? That's not a problem. Your car accident lawyer can help you discover this information.
Contact Humble Law Offices Today
An auto accident can turn your life upside down. Let Jamestown car accident lawyer Scott Humble manage the legal details, so you can focus on your recovery. Contact Humble Law Offices today to schedule a free consultation.