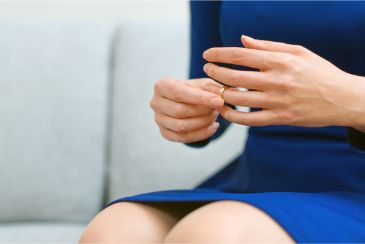 Sometimes, a divorce is for the best. There's no shame in saying that. We want you to understand that we are not here to judge. We are here to help get you started on the next chapter of your life. That being said, what documents are required to file for divorce? Continue reading this article to learn how New York State handles divorce cases.
What Documents Are Required to File for Divorce? | Financial Documents
When clients come in, we go over what is needed to go and actually file the divorce. Essentially, it comes down to everything related to finances, whether it's income with pay stubs, tax returns, assets, titles to the house, the deed, titles to vehicles and so on. Then we get into retirement accounts, investments, checking accounts, savings accounts. It's all financial, really, when it comes to documentation. You have to look at divorce in two parts.
What Documents Are Required to File for Divorce | Divorce Papers
In a divorce under today's statutes we are required not only to give a summons with a notice or a summons with a complaint to go and start the action to the defendant, but there are three other documents as well.
One is a QDRO notice, and that is telling you that you are not going to be able as a defendant, to be on the other party's health insurance after the divorce. You've got QDRO rights, which means that you can go and get insurance from that company for six months. Usually that is cost prohibitive. Another thing is an injunction. This is an injunction notice so that no assets in the divorce can be transferred so that everything stays status quo until the judge reviews it and makes sure that everything is divided the way that it should be divided.
Call Our Office Today
If you need help collecting the required documents to file for divorce, please call our Jamestown divorce lawyer Scott Humble today.