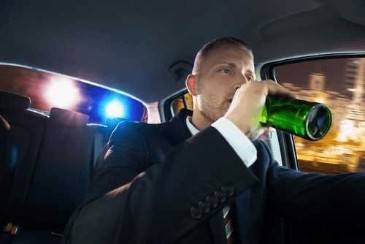 A DWI conviction can have severe consequences on your future, especially when it comes to future employment. Even more consequential is a second (or third) DWI. If you are wondering what are the penalties for a second DWI, read this article to learn about New York State law and how to protect your rights. Contact Humble Law Offices today to schedule a free consultation.
What are the Penalties for a Second DWI? | Consequences
It's mandatory that if you've been convicted of a DWI within the preceding 10 years, you're second charge is a felony. Felonies are extremely detrimental to people in New York State. You could be looking at state time and thousands of dollars in fines. You need to go and hire a very good DUI attorney to take care of that for you.
Drivers charged with DWI for the second time must grapple with a class E felony conviction, and penalties include a one-year suspension of driving privileges, a fine of $1000 to $5000, and a maximum jail term of four years. A third DWI charge is a class D felony, and the consequences are unsurprisingly just as serious: a fine of $2000 to $10,000 and a maximum jail sentence of seven years.
What are the Penalties for a Second DWI? | Losing Your Job
"I had a gentleman come in who had received a DWI charge, and he was very concerned how that may affect his job. His particular case, I don't think was going to because he had a desk job. The state is not going to go and advise his employer directly that he received a DWI, so I don't see any causation or reason for him to lose the job; I don't see them even finding out about it.
"Now, it becomes different if you drive for a living, such as a bus driver or trucker, or if you're a pilot. These are going to be huge problems because you're driving ability is an issue here, and you could lose your job because of this. In fact, you're probably looking at some kind of suspension or revocation of your license, so you won't be able to go and continue with that job in any event. It's very important to contact me early and see how we can go and work this out to your advantage."—Scott F. Humble
What are the Penalties for a Second DWI? | Contact Our Office
Though most DWI cases are clear-cut, New York state law is well aware that not every case has an outcome set in stone. If you are charged with DWI or DWAI/alcohol, your arresting officer is required to prove that you were in fact both operating your motor vehicle at the time of the arrest, that you were intoxicated according to the results of a correctly administered chemical test, and that the officer lawfully stopped your vehicle. If your attorney can prove that any of the above criteria is inaccurate, the penalties that you will face upon conviction may change. For further help defending yourself in court, contact experienced Jamestown DWI lawyer Scott F. Humble for guidance and support as you prepare to fight your DWI or DWAI/ alcohol charge.