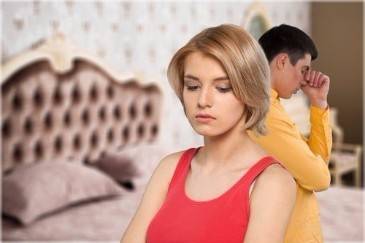 If you want a better understanding of grounds for divorce in New York State, this article will tell you all you need to know. Contact our Jamestown family law attorneys to schedule a free consultation and get started on the divorce process. We will work closely with you every step of the way.
Understanding Grounds for Divorce | New York Laws
Although New York State recently passed a no-fault divorce statute, so you don't have to have anything more than not getting along for six months obtain a divorce in New York State, the grounds for divorce – and what most people are think of as an old-fashioned type of grounds – still apply. I don't care if it's cruel and inhumane treatment, adultery, abandonment, imprisonment. Those still apply, and if you feel strongly about pursuing a divorce on those grounds, you can do that. The caution that I would go and add to that, however, is it's probably going to cost more – unless it's a default divorce – because you have to prove those grounds.
Download Our FREE Divorce Guide
Understanding Grounds for Divorce | Other Aspects to Keep in Mind
Grounds for divorce and equitable distribution are merely the tip of the iceberg where divorce is concerned. Once you have decided to file for divorce, you will have to consider such issues as alimony (also known as spousal support), child support, pre-marriage surnames, and child custody. You should trust that your divorce attorney will be able to guide you through every element of New York divorce law.
Our law office has years of experience supporting clients at each stage of their divorce cases, and it is our pledge to help you achieve the outcome that you desire. Contact our office today to set up an initial consultation.