New York Crime Statistics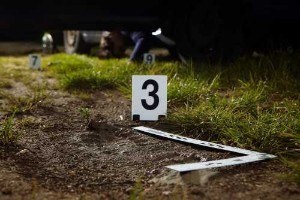 Here are some New York crime statistics that will provide you with important information on how criminal cases work in the state. If you have been accused of a crime, contact the Humble Law Offices today to consult with an experienced Jamestown criminal defense lawyer.
New York Crime Statistics
Crime in the Empire State, from Long Island to the Canadian border, is at a forty-year low. According to New York's Division of Criminal Justice Services, the year 2016 saw 376,676 property and violent crimes reported throughout the state. While this statistic may seem startling, this crime rate is in fact the lowest since 1975. Between 2007 and 2016, the most recent ten years for which data is currently available, the total number property and violent crimes fell to its present level from a high of 460,995 incidents, representing a reduction in crime above 18 percent. The amount of reported crime in New York, both in the five boroughs of New York City and the remaining 57 counties on Long Island and the mainland, has steadily decreased each year since 2012.
Download Our Traffic Violation Guide
New York Crime Statistics
The state of New York calculates its annual crime rate by taking into account a mere seven discrete types of criminal activity: aggravated assault, burglary, larceny, motor vehicle theft, murder, rape, and robbery. Over the past ten years, six of these seven major crimes decreased in frequency and overall number across New York State. Following the FBI's expansion of the legal definition of rape in 2015, the number of cases of this crime did in fact increase, but it is unclear whether this rise is due to the change in definition, a genuine upsurge in occurrences, or some combination of the two. While violent crime (aggravated assault, murder, rape, and robbery) decreased a mere 2.6 percent between 2007 and 2016 within New York City itself, there was a more pronounced downtrend of 15.2 percent throughout the rest of New York State. Though the majority of these seven types of crime are more frequent in upstate New York and Long Island, at least half of all violent crimes in the state of New York occur in the five boroughs alone.
Verdicts in criminal cases often lead to life-altering consequences, whether the sentences involve jail time, probation, community service, fines, or other penalties. Experienced Jamestown criminal defense lawyer Scott Humble has over 30 years of experience helping clients accused of committing crimes in the state of New York, and we would be honored to represent you in court. Schedule a free consultation today with experienced Jamestown criminal defense lawyer Scott Humble today. He will fight tirelessly to ensure that justice prevails in your criminal case.